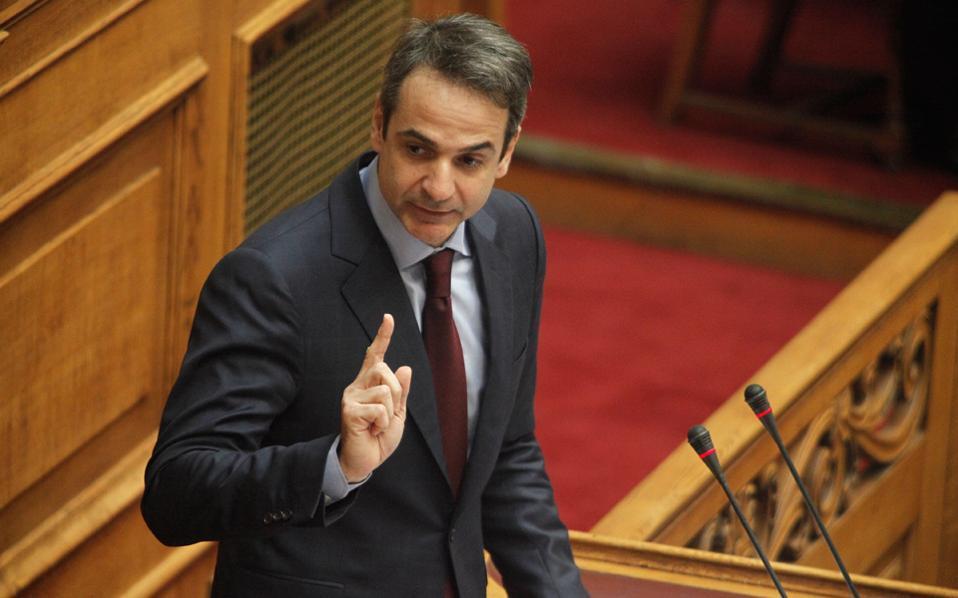 Tense debate continued in Greek parliament on Wednesday over the controversial deal (known as the Prespes Agreement) Athens has struck with Skopje to rename the neighboring Former Yugoslav Republic of Macedonia (FYROM), "Northern Macedonia".
Lawmakers will vote on the deal on Thursday, with Prime Minister Alexis Tsipras already thought to have secured a majority in the House to push it through. As things stand, several independent and opposition MPs will vote with the 145 deputies of ruling SYRIZA to approve the accord.
Opposition parties have pledged to fight ratification in the Greek House with all their powers. Nevertheless, main opposition party leader Kyriacos Mitsotakis decided against tabling a censure motion against the government on Wednesday.
Mitsotakis is thought to have been advised to call for a no-confidence vote in a show of determination to fight the Prespes Agreement, even though the motion would have very little chance of securing a majority. Observers pointed out that such a move would succeed in pushing back ratification of the Prespes accord by a few days at least.
Ultimately, the conservative party leader is thought to have decided against the filing of a censure motion because Prime Minister Tsipras only recently won a confidence vote – albeit by a slim majority. New Democracy sources maintained the party will keep the option available to use when it would have more chance of succeeding.
Earlier, the ND chief put MPs under the spotlight by pointing out that political parties will be "confronted with their conscience" and "be accountable to history" for their decisions.
Meanwhile, government sources pointed out on Wednesday that the notion of New Democracy forcing a no-confidence vote is proof of the "complete confusion" the right wing party is in. In fact, sources said the Tsipras administration would welcome a censure motion as a "gift to the government", as it would allow the PM to prove he is in control of the political agenda./IBNA