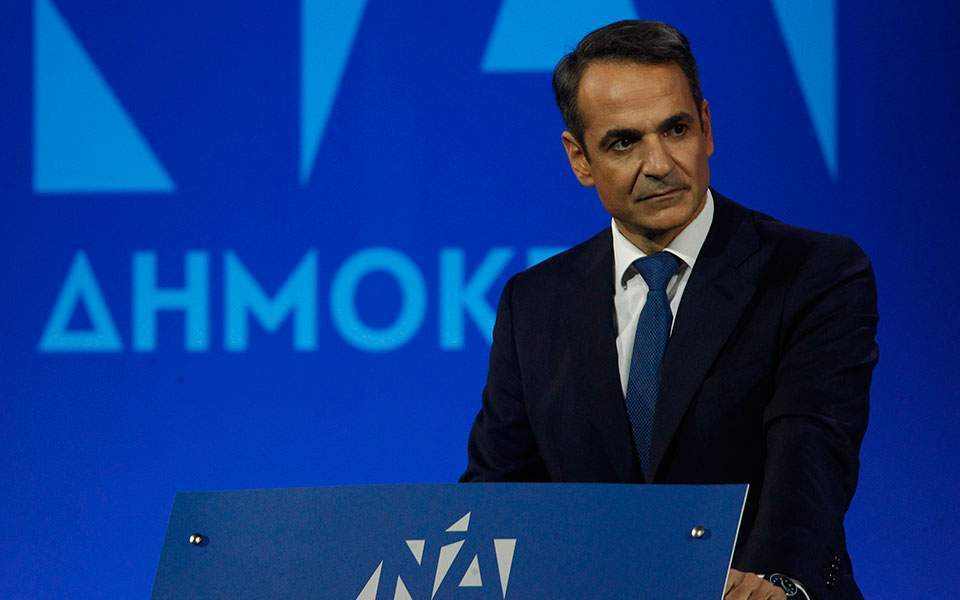 Main opposition New Democracy (ND) appears to be in prime position to win the 7 July election, according to a latest opinion poll.
Specifically, an MRB survey published by Greek daily Ta Nea shows New Democracy closer to controlling a majority that will allow the party to form a standalone government.
ND garners 32.3% with SYRIZA on 24.7%., followed by the Movement for Change (KINAL) on 6.9%, the Communist Party on 4.3%, Golden Dawn on 3.2%, Greek Solution on 3.1%, DIEM 25 on 2.9%, Union of Centrists on 2% and Navigation to Freedom on 1.1%. Unspecified voting intention amounted to 14.8% of the sample.
According to MRB, New Democracy may be able to form a standalone government with a majority ranging from 155 to 163 seats in Parliament.
In light of latest opinion polls, ND party leader Kyriacos Mitsotakis is thought to have already made plans for his first days as Prime Minister. Local reports suggest that parliament will not go into summer recess, in order to allow for the new government to usher through legislation.
After receiving a vote of confidence mid-July, Mitsotakis plans to table a draft bill to restructure government and key central institutions. Action will also be taken to ensure swift decision-making at local government level can be assured.
Mitsotakis has pledged to reform the penal code, which was recently approved in the House by the ruling SYRIZA majority. Moreover, legislation on tax reform is also expected to be tabled during over the summer period, while pro-growth provisions are also being drafted.
The conservative leader's pre-election promises include plans to submit a bill foreseeing the abolition of a controversial university asylum law./ibna