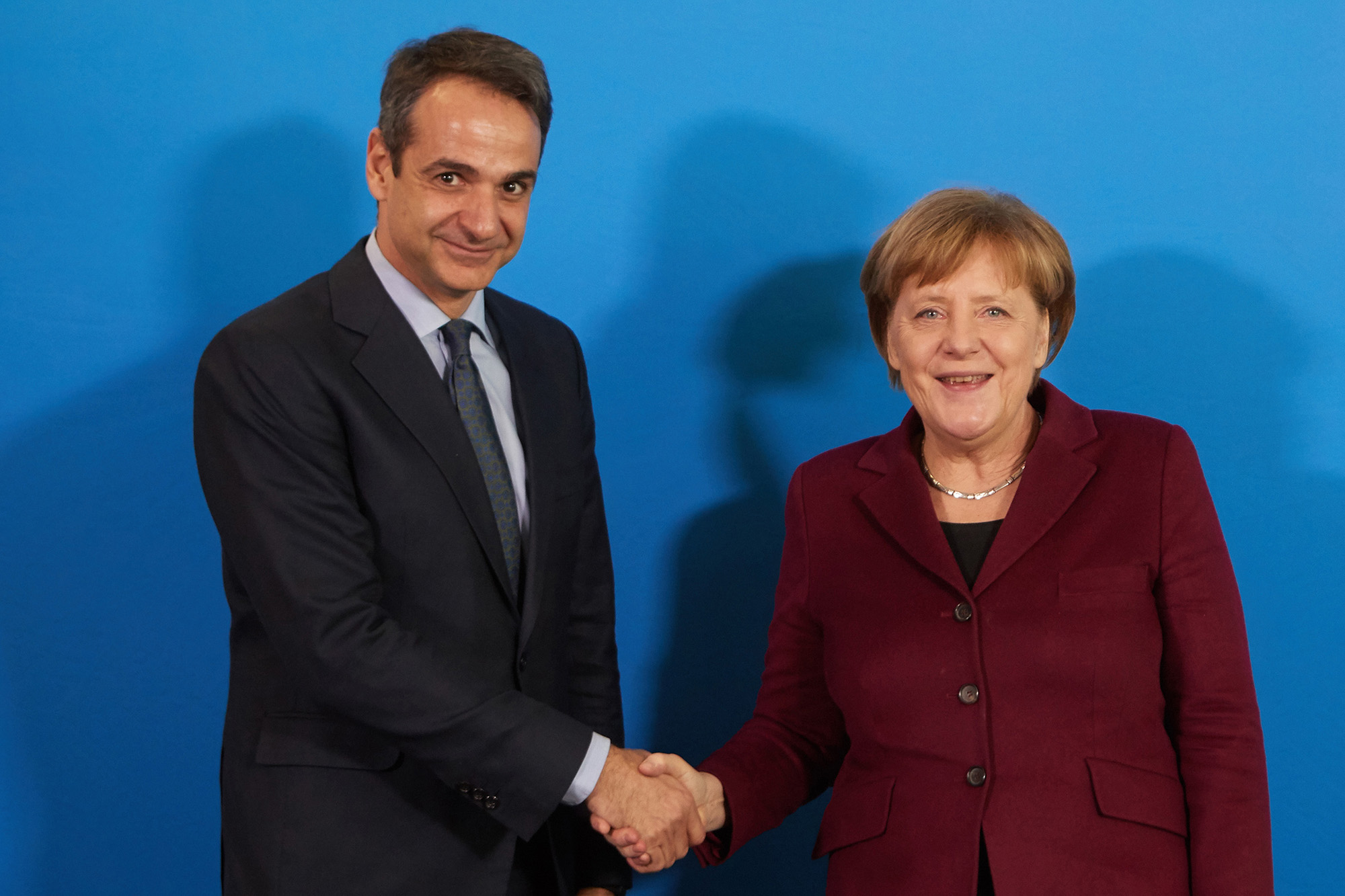 Greek Prime Minister Kyriakos Mitsotakis will be in Berlin tonight to meet tomorrow with German Chancellor Angela Merkel and Vice President and Finance Minister Olaf Scholz.
According to government sources, the purpose of the visit is to attract foreign direct investment, present the government's reform plan and discuss with Merkel the major development actions for Greece over the next decade (2020-2030), which will extend, inter alia, to the environment and energy sectors.
It is the first visit of a Greek Prime Minister to Berlin after the decade-long crisis the country has faced. According to the same sources, Mitsotakis does not travel to the German capital to discuss issues that can be resolved with the European institutions and the Eurogroup, but to discuss with the German Chancellor issues concerning the present and the future of Europe, such as security and cooperation in Southeast Europe and of course the role of a strong Greece in its neighborhood and in the EU.
Mitsotakis' visit to Berlin and the meeting with Merkel, always according to the same sources, will constitute the first page of a new chapter, with the prime minister focusing on the meetings in specific issues, such as the Greek-German economic contacts, immigration and the relationship with Turkey.
The schedule of the Prime Minister's visit for tomorrow, Thursday, August 29, is as follows:
– At 11:00 (Athens time), the Prime Minister will meet with the Vice Chancellor of Germany and the Minister of Finance Olaf Scholz.
– At 13.00 (Athens time), the Prime Minister will meet with German Chancellor Angela Merkel.
Statements will follow after the meeting./ibna