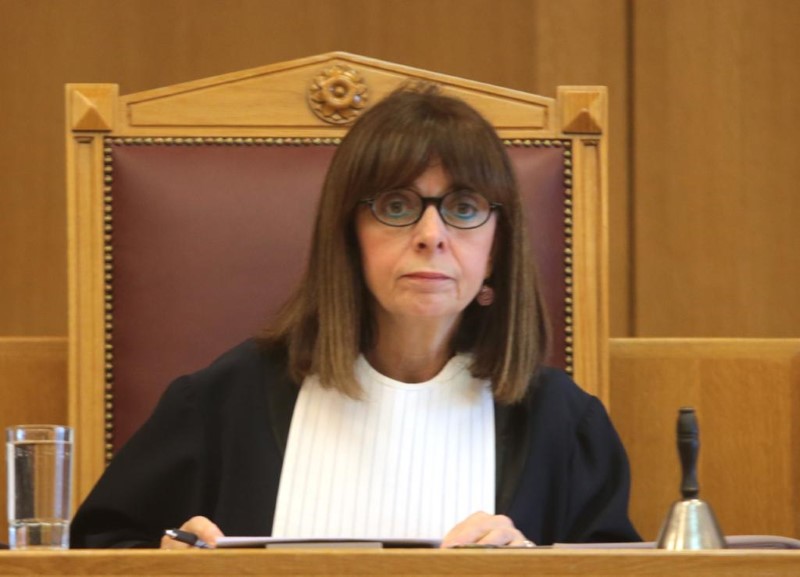 Prime Minister Kyriakos Mitsotakis, during a speech on Wednesday afternoon, nominated the first female President of the Council of State Ekaterini Sakellaropoulou for the position of the President of the Hellenic Republic.
At noon Kyriakos Mitsotakis contacted Ekaterini Sakellaropoulou and informed her of her nomination. In the afternoon, the Prime Minister contacted the President of the Hellenic Republic Prokopis Pavlopoulos, informed him of his decision and thanked him for his service.
In his speech, the Prime Minister explained the reasons behind his decision.
According to Kyriakos Mitsotakis, the President is the regulator of the state that embodies the unity of the Nation; they must have a sense of duty to serve the institutional burden of their office worthily. "They must also have knowledge, prestige and international experience. Therefore, they will be able to assist creatively in the country's internal affairs. More than that, they will also be able to represent Greece with dignity and confidence abroad", the Prime Minister stressed.
He went on to add that "at a time when our country is moving on from the crisis era and starts to realize its national rebirth, I have considered that the face of the supreme lord must go along with this path: Together we open a great window into the future. Starting with the first citizen… /ibna