The two leaders reaffirmed the close relationship between Greece and Israel and discussed the deepening of bilateral co-operation on many fronts, such as defence industry, investment flows and tourism.
During the discussion, there was a review of developments in the wider region, with the two sides finding that their analysis coincide.
Kyriakos Mitsotakis and Benjamin Netanyahu agreed that working together to ensure stability in the region allows for the development and health of all countries in the neighborhood.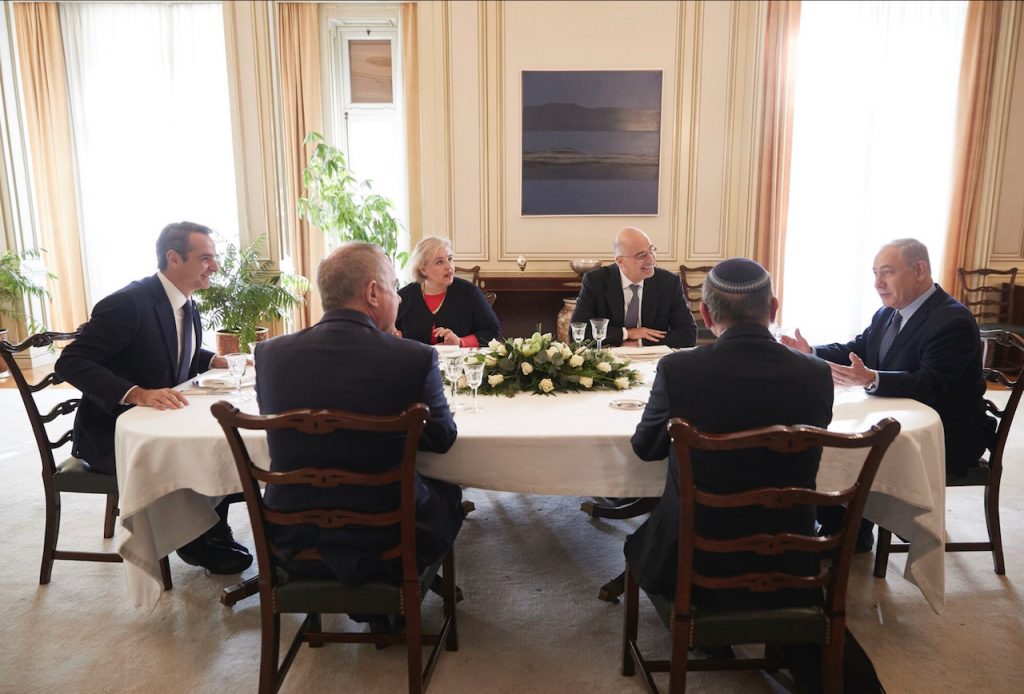 Later on the Greek Prime Minister hosted a luncheon to his Israeli counterpart at Maximus Palace.
At 18:00 local time, the leaders of Greece Kyriakos Mitsotakis, Cyprus Nicos Anastasiades and Israel Benjamin Netanyahu went to the Zappeion Mansion, where they participated in the trilateral meeting of the three countries, which will be followed by the signing of the EastMed Transnational Agreement./ibna