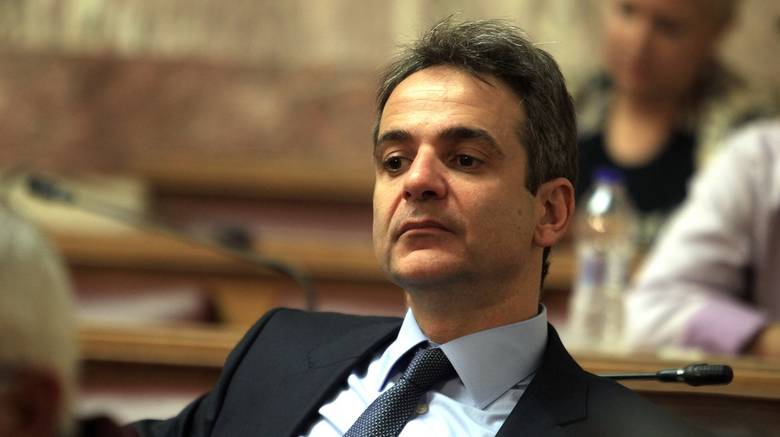 Athens, April 28, 2016/Independent Balkan News Agency
By Spiros Sideris
The precautionary measures demanded by lenders is the price of personal unreliability of the Prime Minister, said in his speech to the New Democracy Political Committee, the party president, Kyriakos Mitstotakis and addressing the Prime Minister, Alexis Tsipras, said: "The country does not afford to live the drama of last year's summer, it can not stand any more the incompetent and irresponsible prime minister. Mr Tsipras, if you are looking for an escape route, quit now".
"Our first task is for this company, which became government with lies and illusions and loaded the country with EUR 12 bn additional measures, to withdraw", Mitsotakis noted, adding that the government is a mixture of left statism and leveling, with a tragic result.
"The proud negotiation has cost us five times more and now come to add to the bill the preventive measures package", he said referring to the current situation.
"The government is a sad troupe of fake professionals and megalomaniacs populists, they are interested in staying in power at all costs. Mr Tsipras selects the dramatization of the situation. We ought to go to society and unite our voices with all those who call for this government to leave", added the president of ND.
Mitsotakis also noted: "The countdown has begun for the worst government that has seen the country in the metapolitefsi; the river is no turning back".
"We adopted new statutes, with a term for the president and smaller institutions, ND belongs to its members in practice. We continue the way of creative renewal and prove in practice that ND is opening up to society. We want people with us, for the worst government that has seen the country in the metapolitefsi", he noted.
"Our historic mission is the recovery of Greece, all Greeks together can achieve it with one condition, releasing the country from the incompetent government", he added.