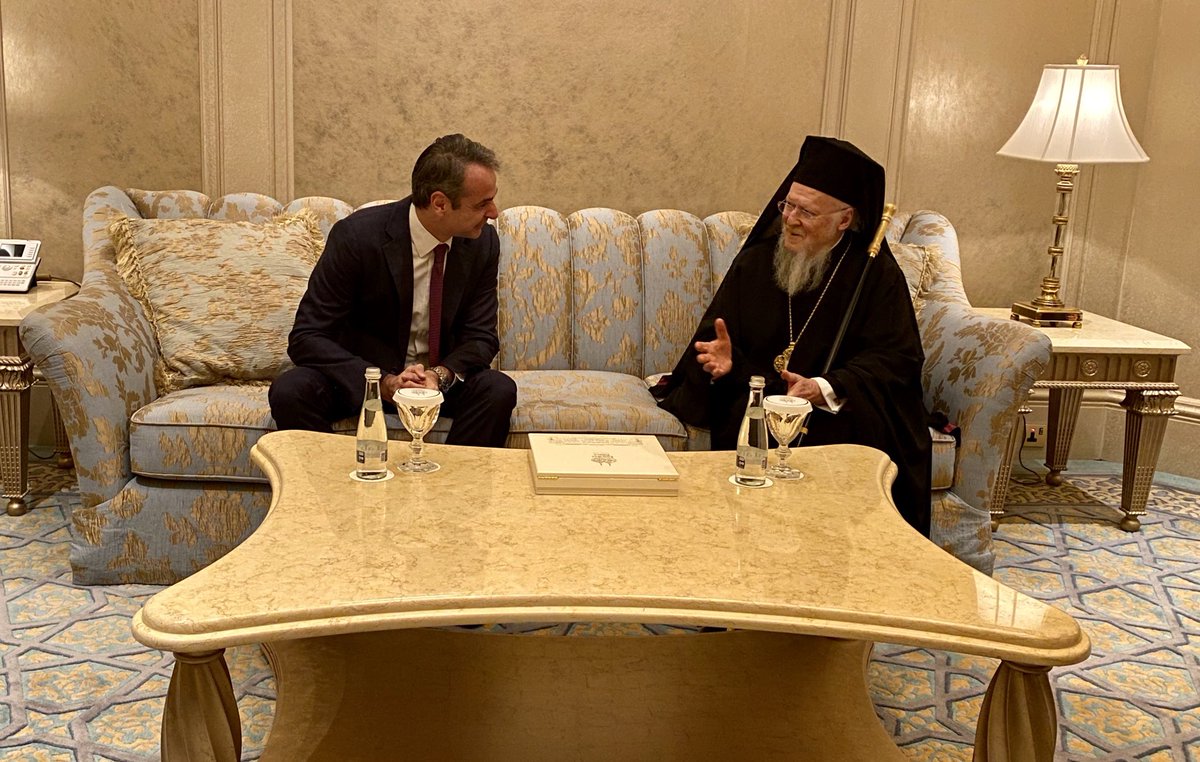 Greek Prime Minister Kyriakos Mitsotakis had the opportunity to meet with Ecumenical Patriarch Bartholomew on Tuesday morning in Abu Dhabi.
The Ecumenical Patriarch is in the United Arab Emirates capital on the occasion of the "Human Fraternity" event on the importance of promoting interfaith dialogue, tolerance and harmonious coexistence of religions.
"Very nice coincidence", the Prime Minister told the Ecumenical Patriarch at their meeting.
"We are very happy about the coincidence and the good times. If God wills it, in May I will come to Athens", Mr. Bartholomew said, adding: "We arrived last night; it is an open city, liberal".
The Greek Prime Minister and the Ecumenical Patriarch recalled their recent meeting in Davos, Switzerland. The Prime Minister noted the Ecumenical Patriarch's sensitivity and knowledge on the issue of climate change at this year's World Economic Forum in Davos.
"You foresaw the challenges of climate change long ago", Mr. Mitsotakis stressed. "30 years", Mr. Bartholomew replied. "Your say is particularly important in these matters", the Prime Minister added, referring to the Patriarch's keen interest in environmental issues for decades now, earning him the nickname "Green Patriarch"./ibna