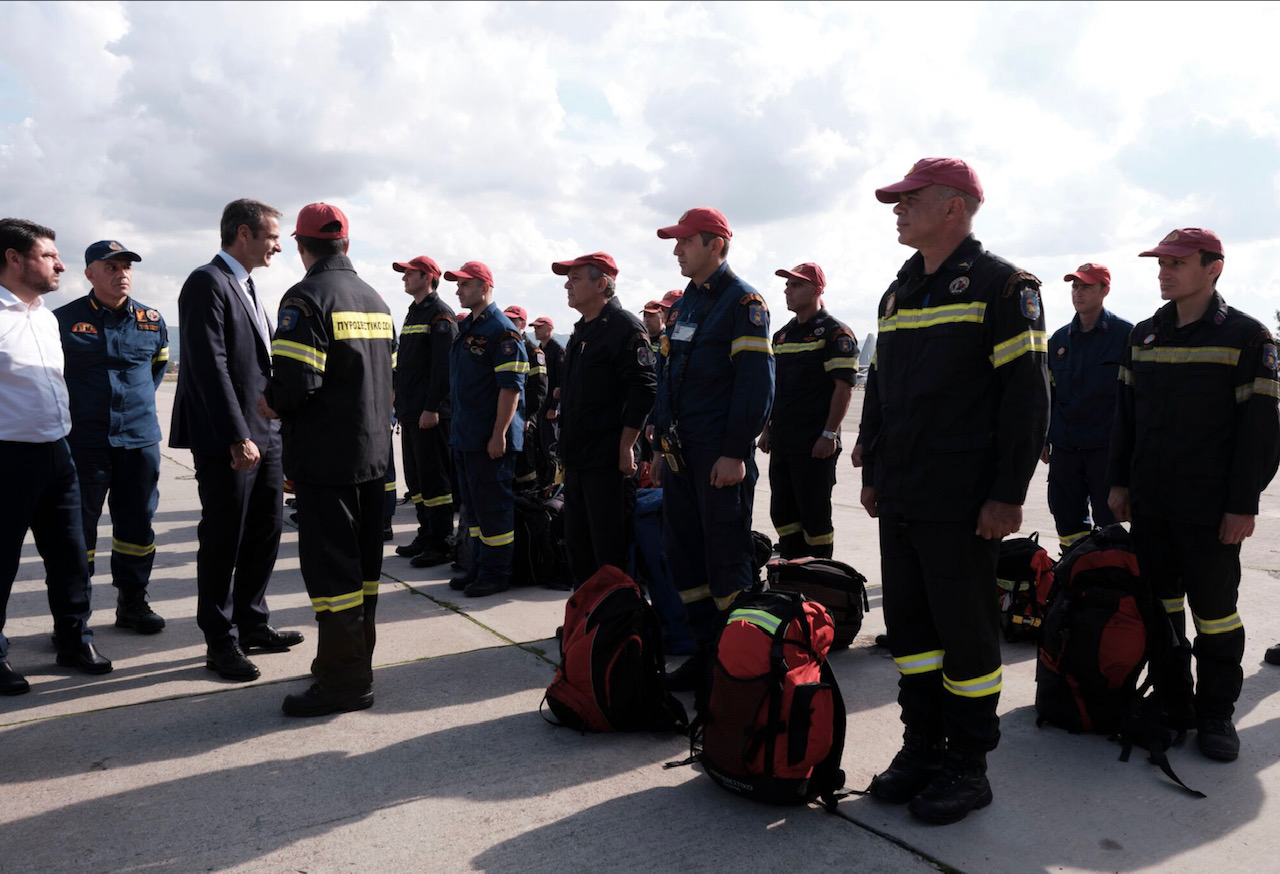 Greek Prime Minister Kyriakos Mitsotakis, shortly before leaving for Italy from the military airport of Elefsina, visited the site of the C-130 aircraft that would transport the EMAK team to Albania, to help with freeing people from the rubble, after last night's earthquake that his Durres.
Kyriakos Mitsotakis spoke with the staff of the Special Unit of the Fire Service, who are to assist the Albanian authorities in search and rescue operations and wished them good fortune in their mission.
"There has been a big earthquake, it is very important to always be alert and to help where needed. I hope we mobilise fast and save lives. You do this with great responsibility and with great seriousness. We are very proud to be able to assist our neighboring country in an operational way. Have a nice trip and good strength. Thank you", the Prime Minister said, speaking to EMAK's men, in the presence of Deputy Minister of Citizen Protection Giorgos Koumoutsakos, Secretary-General for Civil Protection Nikos Chardalias and Deputy Chief of Operations of the Fire Brigade.
Already for Albania, a team of 15 members from Ioannina and the 5th EMAK unit (Special Disaster Response Unit) has begun traveling to the areas affected by the powerful earthquake that struck Albania. From Elefsina airport a group of 26 people, specially equipped, accompanied by trained dog rescuers, of the 1st EMAK, are ready to depart for Tirana./ibna