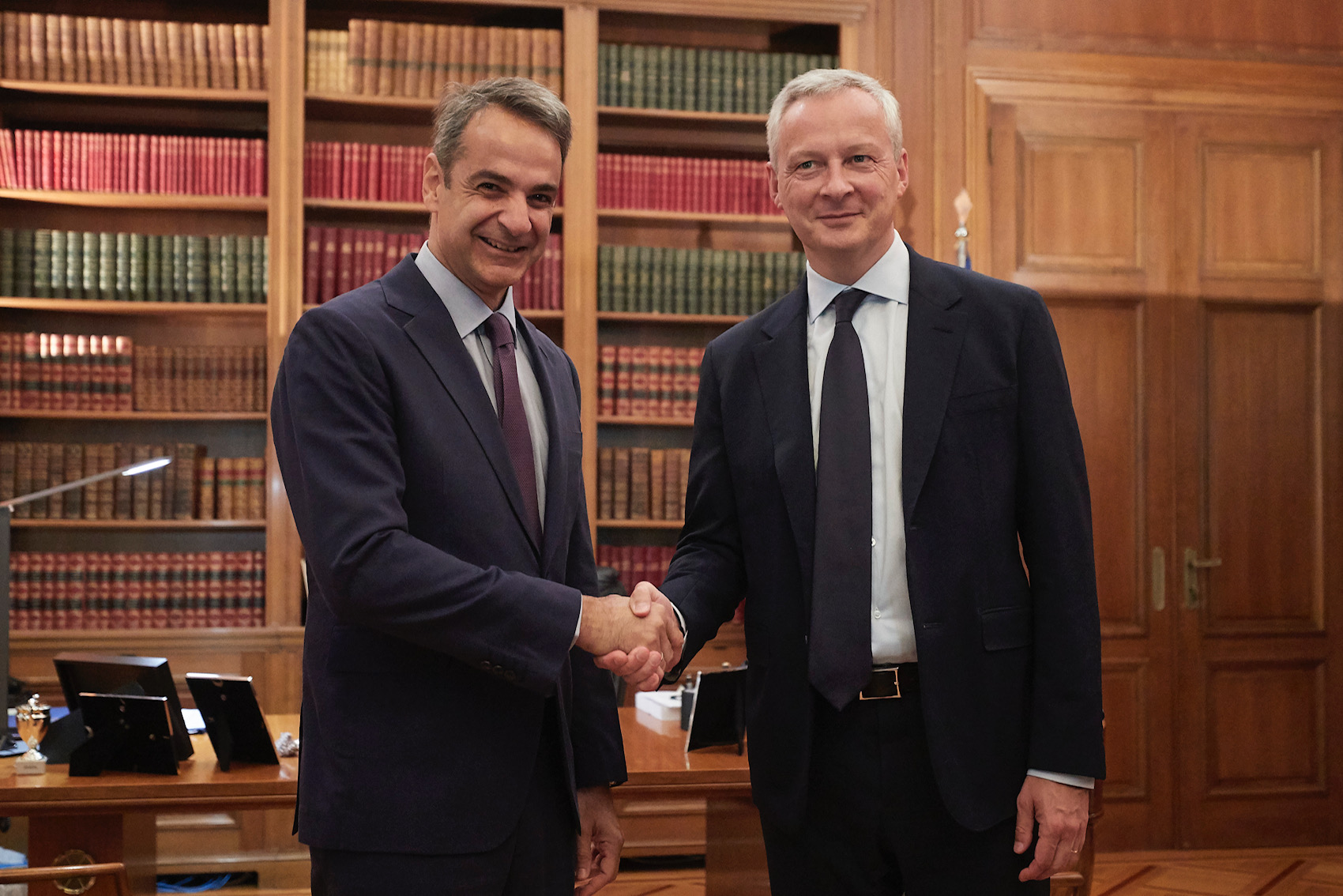 Prime Minister Kyriakos Mitsotakis welcomed France's Minister of Finance Bruno Le Maire on Friday, August 9, 2019 at the Maximos Mansion.
The meeting was held in a very friendly atmosphere, where issues of common interest were discussed, alongside the two countries' bilateral relations, the new development framework the Greek Government is designing at the moment, as well as Europe's developmental prospects.
Kyriakos Mitsotakis and Bruno Le Maire discussed the Greek Prime Minister's upcoming visit to Paris and the meeting he will have with Emmanuel Macron.
The Greek Prime Minister attaches great importance to his trip to France, though it is still pending to be determined when exactly it will take place, as sources from Paris speak of a burdensome program for the French President next year.
Kyriakos Mitsotakis has chosen his first trips to be in Germany on August 29, 2019, where he will meet with Angela Merkel, and on September 2-3, 2019 in the Netherlands, where he will get in touch with his Dutch counterpart Mark Rutte.
The Greek Prime Minister's plan is to create a new network of alliances in the EU by enhancing Greece's credibility and restoring its image abroad. By informing his Union partners about Greece's new development framework, Kyriakos Mitsotakis will strive to reduce the primary surplus required by the country's rescue program./ibna
Photo: PM-PO/Dimitris Papamitsos