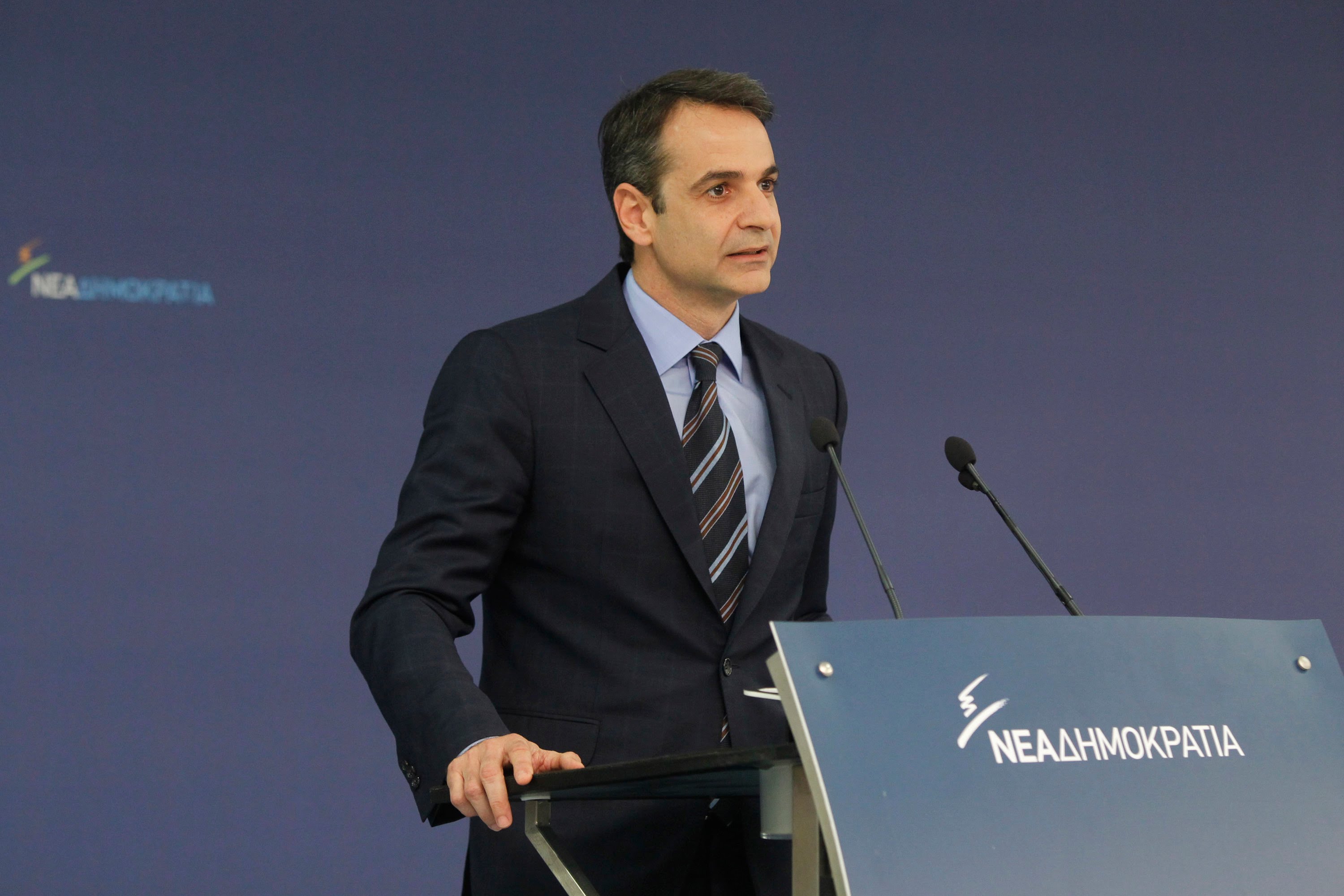 Athens, May 24, 2016/Independent Balkan News Agency
By Spiros Sideris
"Social Solidarity is above parties and political beliefs. When you need help, you never ask for a party or political identity. You offer the same to all those in need", Kyriakos Mitsotakis said during an event organized by the New Democracy Department of Social Welfare.
"The development of solidarity nowadays," Mitsotakis went on, "requires the cooperation of civil society, voluntary organizations, business and local government", and added:
"As the crisis has created a situation where hundreds of thousands of people are in a very difficult position, our practical solidarity acquires a new meaning".
Referring to Sunday's vote of the multi-bill, he said: "Unfortunately, it was a shameful day for Parliament and our country. The majority consisting of 153 SYRIZA and ANEL MPs decided a package of very harsh measures that leads the country into lasting recession and deadlocks.
"This policy is strangling the economy and impoverishes the citizens. The Government is investing in an undeclared class war. The dissolution of the middle class destroys all hope for human life for the weakest. The number of our fellow humans who will become unable to meet even the elementary of human life will increase".
For the government program ND processes in the social policy field, Mitsotakis noted:
"ND is processes its program for all social policy axes, utilizing scientists and members of society and the market, so we are able to present a comprehensive plan for social policy to support social cohesion. In our plan will be included policies to combat poverty and social exclusion, support for the disabled, the integrated application of the policy of guaranteed minimum income, which we had started in 2014, promoting active welfare policies".
"We propose to the Greeks the Agreement of Truth, which concerns all citizens and will certainly ensure the commitment of all to support especially those in need. Because social cohesion is our main objective and is necessary for the unity of our people and its perspective".