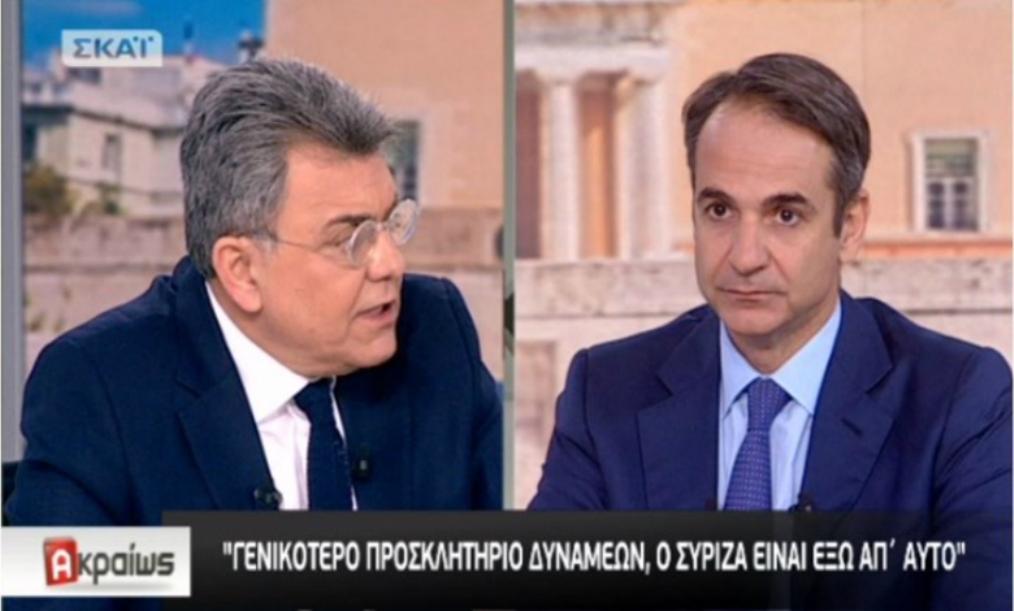 Main opposition New Democracy party leader, Kyriacos Mitsotakis, launched a scathing attack on ruling SYRIZA party and made a series of pledges to voters in an interview with SKAI.
Mitsotakis challenged the government's record in the economy, arguing that the SYRIZA-ANEL coalition has effectively agreed to a fresh bailout, albeit without Athens receiving any funds.
The conservative party leader said that if he wins the next election he will proceed with cutting taxes for businesses in the space of two years, and reducing an unpopular unified property tax (ENFIA) by 30 percent. He also left open the possibility of reducing income taxes for those on low wages.
The centrist politician was especially critical of the high primary surplus targets the government has committed to in coming years, promising to negotiate their reduction when his party comes to power.
"The implementation of reforms will be the guarantee of our credibility towards creditors" he said.
Following a spate of violent attacks by extremists in recent weeks – most notable of which was an assault on Thessaloniki mayor Yannis Boutaris – Mitsotakis said the government is not trusted by the people to enforce law and order.
He went on to say that the left-wing SYRIZA party is undermining democracy and the separation of powers. "The Prime Minister is trying to divide the Greeks" Mitsotakis charged, directly criticizing the Greek premier. Having accused the government of being divisive, he also made clear that his party will in no way accept any coalition with SYRIZA in a future government.
Finally, commenting on ongoing talks to resolve the FYROM name dispute, Mitsotakis appeared to favor a "comprehensive agreement" which included amendments to the neighboring country's constitution, so as to wipe out any irredentist intentions. However, he pledged to elaborate on his party's stance on the issue, once he has been briefed by the government on developments./IBNA