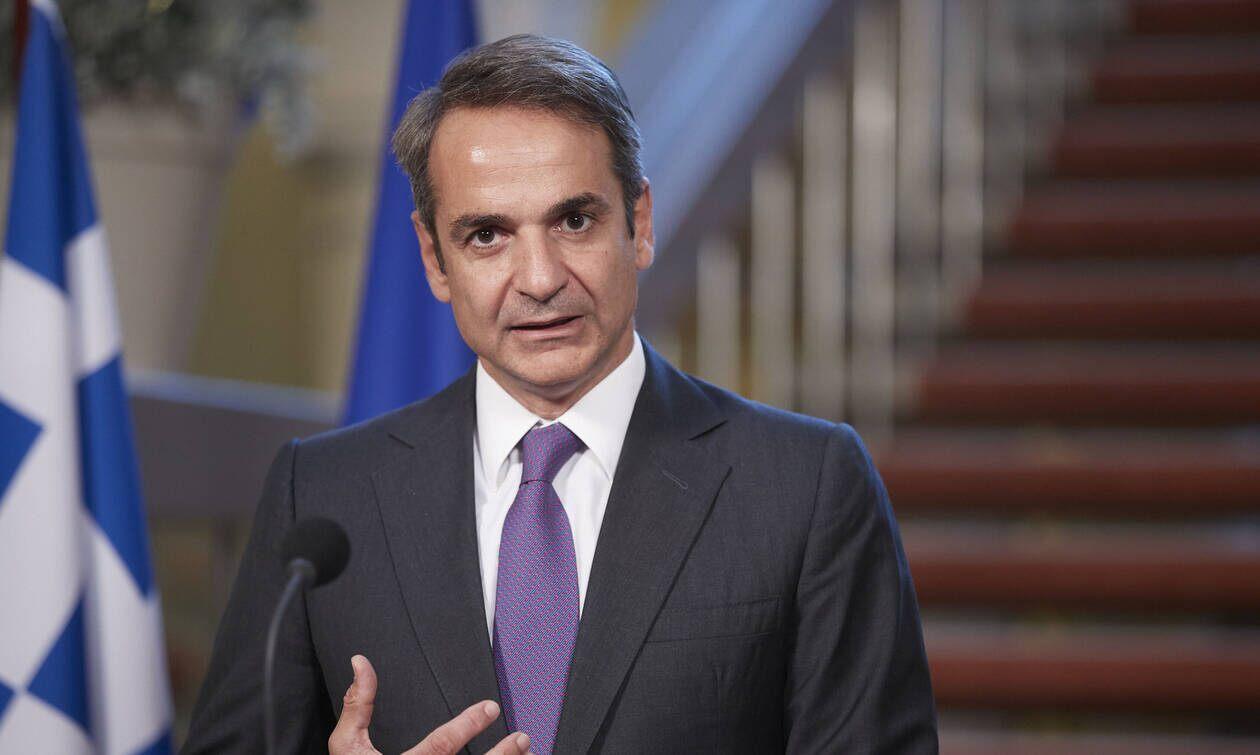 He presented Greece's new policy in Parliament
"The problem we are facing today comprises a migrant issue rather than a refugee issue", the Greek prime minister claimed, after introducing the "prime minister's time" in Parliament in response to a question by Yianis Varoufakis on the way the migration-refugee issue is being handled.
As he stressed, he intends to internationalize the problem by noting that it requires a comprehensive EU approach, adding that he will raise the discussion at the forthcoming Summit. At the same time, the Deputy Foreign Minister in-charge is in Turkey, proceeding to relevant contacts. SYRIZA accuses Mitsotakis of far-right policies a la Salvini and Orban. Kyriakos Mitsotakis said that 20% of those arriving in Greece come from Syria, while noting that most incoming people fall under the "economic migrant category". At the same time, he fired shots at the previous government, accusing SYRIZA of inadequate border guard. He blamed Al. Tsipras for the Moria identification center in Lesvos as well, with far more people living there than what the center can sustain. Since July when it was hosting 5,000 asylum seekers, the number has today surpassed 11,000, while its initial capacity amounted to 3,000.
"He did nothing for 4 whole years," he said, repeating the government's decision to establish closed pre-departure detention centers in the eastern Aegean islands and to transfer 20,000 applicants to the inland. This has triggered reactions from local authorities, which are expected to intensify. Even mayors and district governors who adhere to New Democracy have complained, while a "consolation" attempt takes place in the background. He also declared the increase in land border observatories and port patrols at sea.
Mr. Mitsotakis sent a clear message that "Greece will not be the refuge of all vulnerable and hurt people", stressing that the returns would increase. As he said, for those who do not comply with their transfer to other domains it will be presumed they do not care for this special arrangement and will thus be put through a return process. The vulnerable population will include those who are part of the directive with post-traumatic stress being excluded, while a list of safe return countries and third countries will apply. He also added that the Community directive as well as the national policies would be incorporated into one law.
He also spoke of the need to update the EU-Turkey Joint Declaration, while pointing out that Europe has not shown sufficient solidarity. The prime minister drawing parallels between the rules proposed by the government and those in force in the US and Australia raised many eyebrows. "The immigrants that were travelling to the US knew they would be listed on Ellis island as soon as they arrived", he pointed out, adding that the Australians had warned that no illegal vessel would enter Australia's waters, "with the purpose of shutting down the traffickers' operations, and not because they were inhuman". /ibna