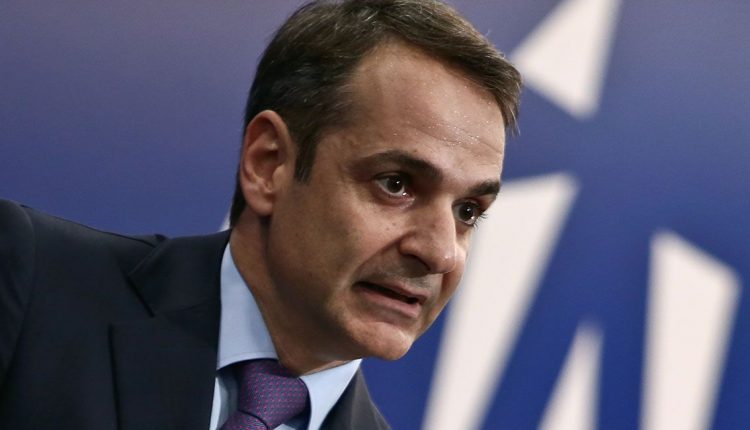 In a statement, the White House announced the visit of Greek Prime Minister Kyriakos Mitsotakis to Washington on January 7, 2020, where he is scheduled to meet with US President Donald Trump.
The Greek Prime Minister's visit comes at a time of tension in the Eastern Mediterranean and political instability in Israel, while there is also an increase in Russian influence in the Balkans. It is no coincidence that Erdogan and Borissov, leaders of countries that maintain good relations with Russia, visited Washington in November.
The latest developments give Kyriakos Mitsotakis the opportunity to pose his concerns and analyze his government's plans for the situation in the region.
It is well known that the US President, in his meetings with foreign leaders, is used to dealing with issues of economics and business, avoiding touching on policy-making issues, let alone foreign policy.
This was clearly demonstrated by Donald Trump's meeting with Turkish President Recep Tayyip Erdogan on November 13 and Bulgarian Prime Minister Boyko Borissov on November 25 in Washington.
But even in the visit of former Prime Minister Alexis Tsipras in October 2017, what dominated were issues of an economic nature. Who can forget Trump's mention at the Oval Office in the presence of Alexis Tsipras, on the upgrading of the Greek F16 and how many jobs America would gain.
Also, in the joint statement with Boyko Borissov, eight out of the twelve paragraphs referred to financial matters, while the sum up of the talks between Trump and Erdogan included the purchase of US military equipment by Turkey.
The statement said that the visit would celebrate the strong links between the two countries in economy, security and culture, adding that the talks will seek ways to promote the long-term strategic interests of the two nations in enhancing stability, prosperity and co-operation across the Balkans and the Eastern Mediterranean. In addition, President Trump will also emphasize the importance of telecommunications security, especially in relation to 5G networks, addressing malicious influence in the region and the requirement for religious freedom worldwide./ibna