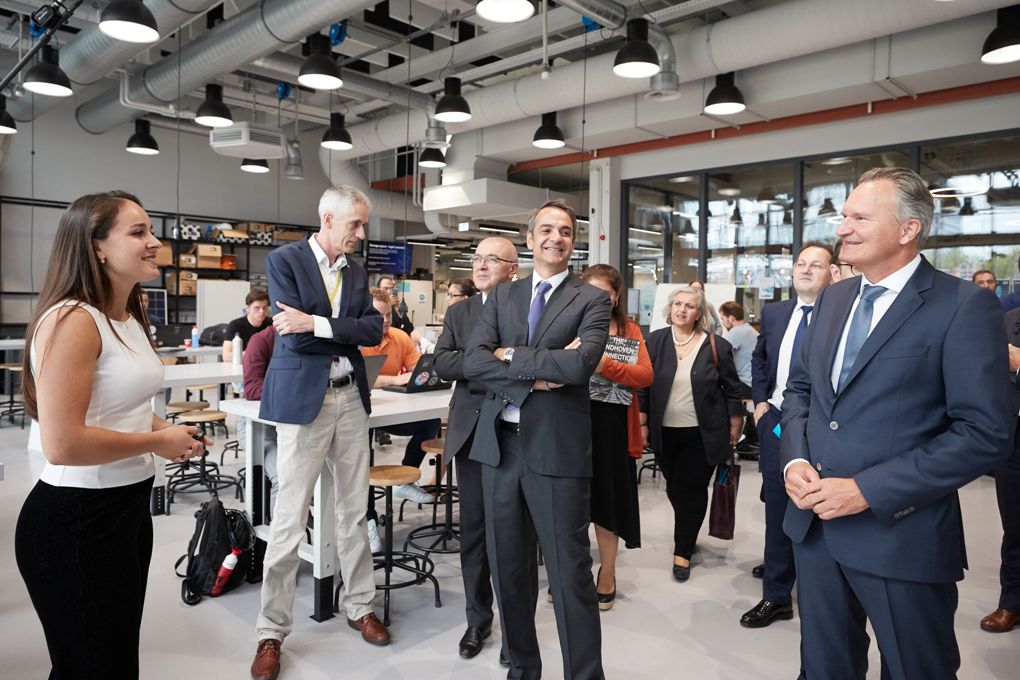 Prime Minister Kyriakos Mitsotakis discussed new technologies and how they can support economic growth with professors and students at the Eindhoven University of Technology, the first stop of his visit to the Netherlands.
It is an area which constitutes a very important ecosystem of innovation and technological development internationally, and the Prime Minister himself looks forward to developing synergies with the Dutch side in order to create high-tech partnerships.
"It is time to shift from an approach focused solemnly on what is taught within the classroom's margins towards an interdisciplinary approach, that allows students to solve problems and build on the knowledge they have gained", Mitsotakis said, underlining the need to support innovation.
"In Greece we have excellent researchers and our performance is very high at a European level; but what we need is a stronger link to the market in order to support growth. The Minister for Research and Development in-charge can take on the role of this missing link", the prime minister continued.
It should be noted that the Prime Minister is accompanied, amongst others, by the Deputy Foreign Minister in charge of economic diplomacy and extroversion, Konstantinos Fragogiannis, and the Secretary-General for International Relations and Extroversion, Grigoris Dimitriadis, both of which will take on the realization of the synergies with the Dutch side. / ibna