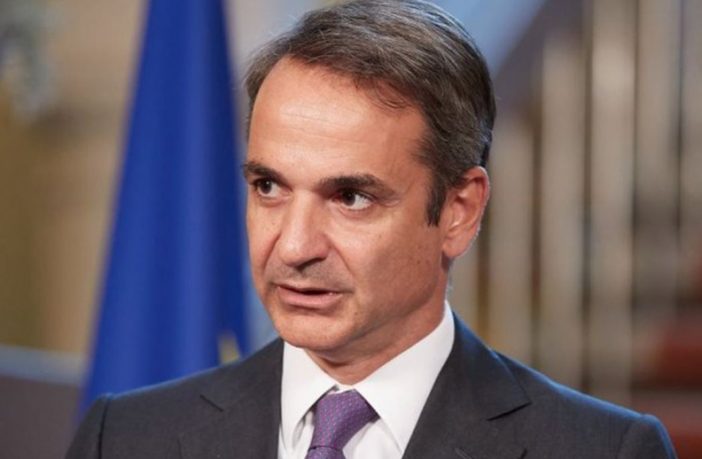 Following his trip to Madrid for the UN Climate Summit, Prime Minister Kyriacos Mitsotakis arrived in London for a two-day 70th anniversary NATO Summit.
Mitsotakis and his fellow leaders have been invited to dinner with Queen Elizabeth and Buckingham Palace, while he will also meet with UK counterpart Boris Johnson. The Greek premier is also set to meet with international investors earlier on Tuesday.
The PM has revealed his intention to raise the issue of Turkey's provocative actions in the Eastern Mediterranean with NATO member-state leaders. Later, during a visit to Washington on 7 January, Mitsotakis is also set to discuss the matter with US President Donald Trump.
According to the White House, Mitsotakis's visit to the US will celebrate the strong ties between the two countries in the economy, security and culture, while ways will be sought to further promote stability, prosperity and cooperation in the Balkans and eastern Mediterranean.
Citing government sources, local media reports suggest Mitsotakis could hold talks with Erdogan in London, on the sidelines of the NATO Summit, if Ankara requests a meeting.
On Monday, the Greek PM urged the European Union to support Greece and "pay attention to the Eastern Mediterranean and the policies on the exploitation of new gas reserves in the region".
Last week, Turkey signed an agreement with Libya for the establishment of an Exclusive Economic Zone, which is seen to delimit maritime borders in the Mediterranean. Athens says the deal violates international law and should be unacceptable to NATO.
Cyprus and Egypt take a similar view to Athens, while Greek Foreign Minister Nikos Dendias told SKAI TV on Monday that he told the Libyan ambassador to Greece, that if he does not present to Greek authorities the agreement his state signed with Turkey by Friday, he will be expelled from the country./ibna