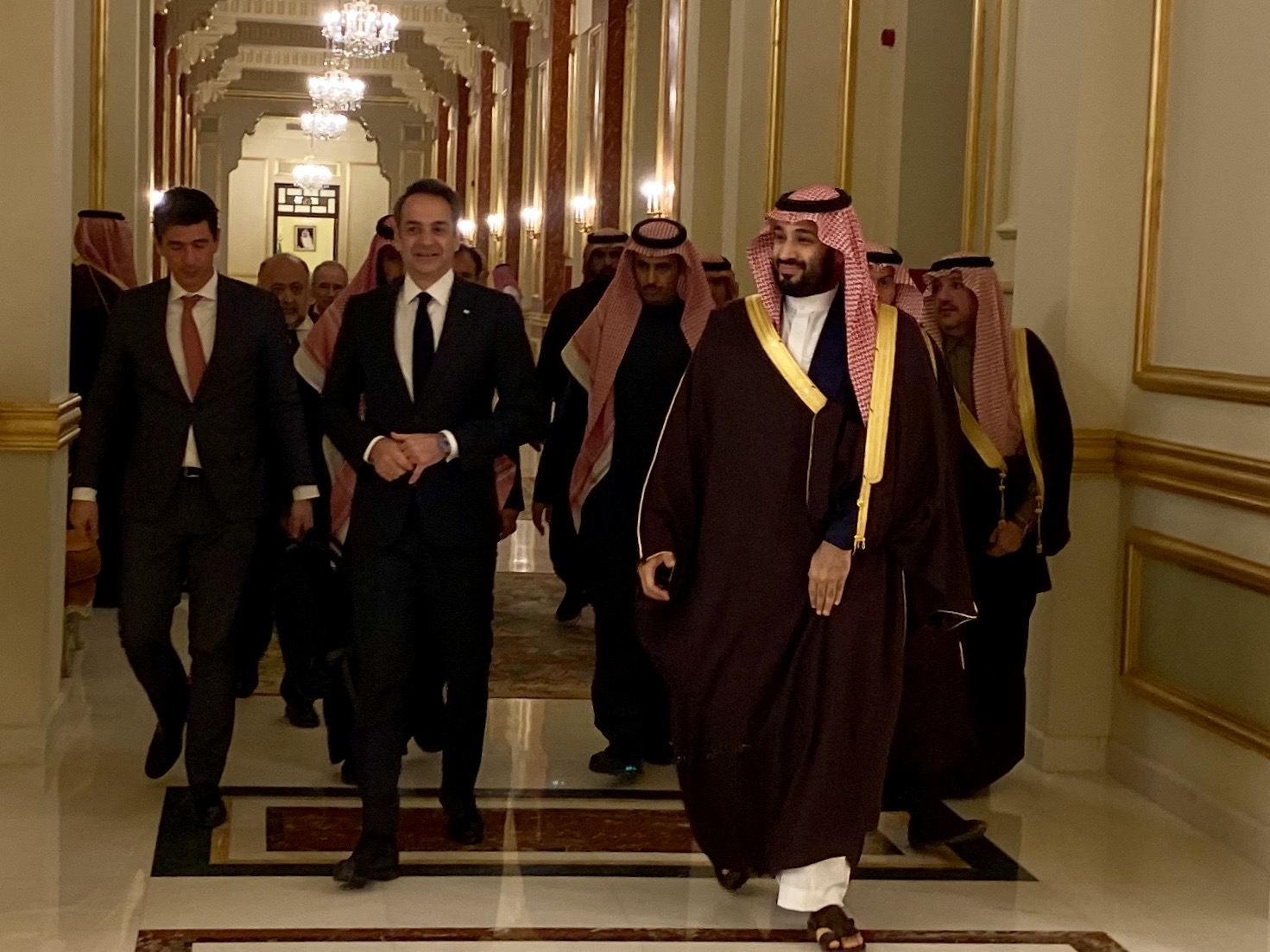 Greek Prime Minister Kyriakos Mitsotakis wrapped up his visit to Saudi Arabia and left late on Monday for Abu Dhabi, where he will have a series of contacts.
During his stay in Riyadh, Kyriakos Mitsotakis had a working lunch with the King of Saudi Arabia Salman bin Abdulaziz Al Saud.
According to Greek delegation sources, during the meeting concerns were expressed over developments in the wider region, while the fact that the Greece-Saudi Arabia co-operation contributed to stability was also underlined. The common understanding on a number of issues of regional interest was also highlighted. The two sides, the same sources continue, confirmed that today's visit signaled the commencement of the expansion of the co-operation between the two countries in a number of fields, including commerce, investment, tourism and defense.
Afterwards, the Greek Prime Minister had a meeting with the Crown Prince and Deputy Prime Minister of the Kingdom Mohammad bin Salman bin Abdulaziz Al Saud.
The meeting, held amidst a positive ambiance, marked the willingness for significant development to be achieved in the two countries' bilateral relations, as was highlighted in all of today's meetings in Riyadh, government sources add.
Wider geopolitical developments were also discussed, with a particular emphasis given on the investment sector. Following today's meetings, Ministers of Development and Tourism Adonis Georgiadis and Charis Theocharis respectively are expected to pay a visit next month to promote specific investment projects.
With this visit, sources from within the Greek delegation point out, the Prime Minister broadens Greece's relations to the wider region and reinforces historically solid relations with the Arab world. /ibna