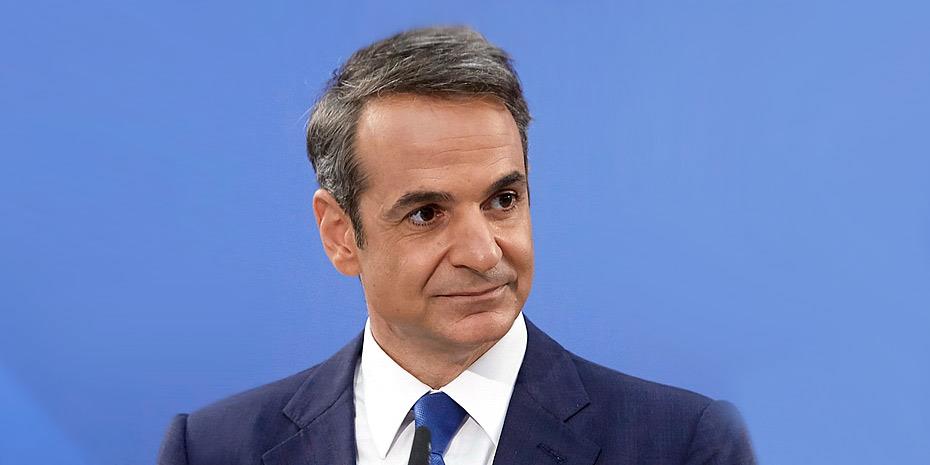 Greek Prime Minister Kyriakos Mitsotakis is heading to the Arabian Peninsula on Sunday afternoon, where he will pay a visit to Saudi Arabia and the United Arab Emirates.
The visit to the Arabian Peninsula will be the last stop to the Greek Prime Minister's investment tour around the world, as Saudi Arabia and the United Arab Emirates are among the largest investment funds on the planet.
Kyriakos Mitsotakis, who paid visits to the United States and China in the first seven months of his administration, will be accompanied by Minister for Development and Investment Adonis Georgiadis and Deputy Foreign Minister for Economic Diplomacy and Openness Kostas Fragogiannis.
According to government sources, the Greek Prime Minister will present Greece as an investor-friendly country in his meetings, as the first results regarding the country's positive image in international markets and in terms of investment interest are becoming evident.
During his meetings, Kyriakos Mitsotakis is going to announce his intentions to speed up the normalization of all procedures, that will cultivate the development of economic cooperation between Greece and the two countries to be visited.
Besides, through regional cooperation peace and stability are also consolidated, at a time when developments in the Mediterranean, the Middle East and the Gulf are ongoing and require coordination.
Greece's closer economic cooperation with these countries is expected to benefit Greek outsourcing companies through their participation in major development and construction projects currently underway or planned in Saudi Arabia and the United Arab Emirates.
In his talks the Prime Minister is expected to also address geopolitical issues, although Kyriakos Mitsotakis' visit was scheduled before the latest developments with Turkey and Libya unfolded.
According to the program, the Prime Minister will meet with the Crown Prince of Saudi Arabia (and Deputy Prime Minister of the Kingdom), Mohammad bin Salman bin Abdulaziz Al Saud.
Later, Kyriakos Mitsotakis will have a meeting with the delegations of the two countries with the Minister of Commerce and Investment of Saudi Arabia Majid bin Abdullah Al Qasabi, followed by Public Investment Fund (PIF) Governor Yasir Al-Rumayyan.
The Prime Minister will attend a luncheon thrown in his honor by King of Saudi Arabia Salman bin Abdulaziz Al Saud on Monday afternoon, followed by a bilateral meeting in the presence of the delegations.
On Monday night, Kyriakos Mitsotakis will travel to Abu Dhabi, United Arab Emirates (UAE), where he will meet with Abu Dhabi Investment Authority (ADIA) Director Sheikh Hamed bin Zayed Al Nahyan on Tuesday morning. He will then meet with Abu Dhabi Throne Successor Sheikh Mohammed Bin Zayed Al Nahyan.
The Prime Minister will be accompanied on the Arabian Peninsula by Minister of Development and Investment Adonis Georgiadis; Deputy Foreign Minister for Economic Diplomacy and Openness, Kostas Fragogiannis; National Security Advisor, Alexis Diakopoulos; the Head of the Economic Bureau of the Prime Minister's General Secretariat, Alexis Patoulis, as well as by the Advisor to the Diplomatic Bureau of Prime Minister's Secretariat, Grigoris Delavekouras. /ibna