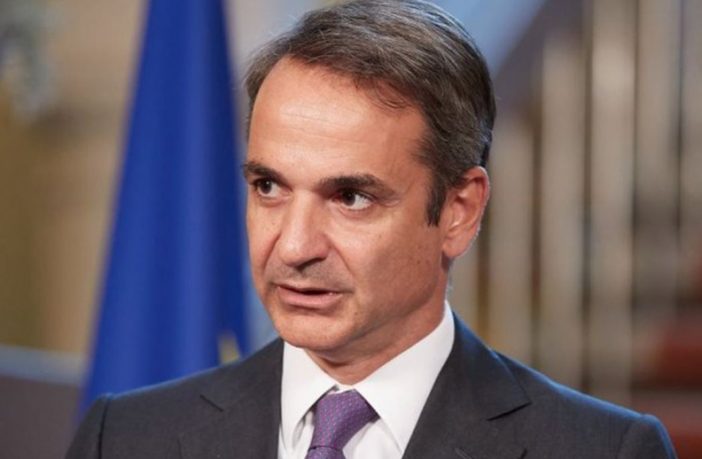 Prime Minister Kyriakos Mitsotakis admitted in an interview with the French news agency that the increased refugee and immigrant flows with the Greek islands as their destination have come to be a problem for Greece.
Mr. Mitsotakis calls for repercussions to be put in force against European Union member states who refuse to take on the burden of dealing with the refugee-migrant issue, while he also described Turkey's invasion in Syria as unacceptable. However, from what the Maximos Mansion officials disclose, no mention was made of the sanctions against Turkey for its illegal activity within the Cypriot EEZ, nor for Athens' stance regarding the accession prospects for Albania and North Macedonia.
Mr. Mitsotakis stresses that Europe cannot be threatened through distortion, yet at the same time it must brace itself for the possibility of new migrant and refugee waves. He adds that the EU has been "generous" with Turkey, but arrivals to the Aegean islands have increased to the point that we now face a very serious problem compared to the situation last summer.
A day before the summit in Brussels, the Prime Minister notes that he will raise the issue of burden-sharing with other leaders, adding that he believes the approach of some Member States to not view the migrant-refugee issue as a problem is simply intolerable.
Speaking about the developments in Syria, the Prime Minister described the Turkish invasion as repugnant and added: "It destabilizes the country and offers opportunities for the defeated jihadists to regroup. It constitutes one more factor of instability that could cause new pressure from refugee – migration flows". In an interview with Chantal Valéry, director of the AFP office in Greece, the Prime Minister pointed out the 3,000 to 4,000 unaccompanied children in our country, commenting that it would not be too difficult for the partners to agree on a project of solidarity to help Greece out.
"The Greek government's priority is to speed up the asylum process, in order for those not entitled to asylum to return to Turkey", Mitsotakis added, clarifying that more European assistance is needed. This includes specific technological infrastructures for the identification of ships prior to their disembarkation from the Turkish coast and the possibility of contacting the neighboring country's Coastguard to stop the boats before they reach the Greek waters.
On the occasion of the Government reaching the milestone of 100 days in office, Mr. Mitsotakis notes that "Greece can turn out to be the pleasant surprise of Eurozone" following a decade of crisis. "We are ready, the strong recovery has already begun", the Prime Minister stated. /ibna