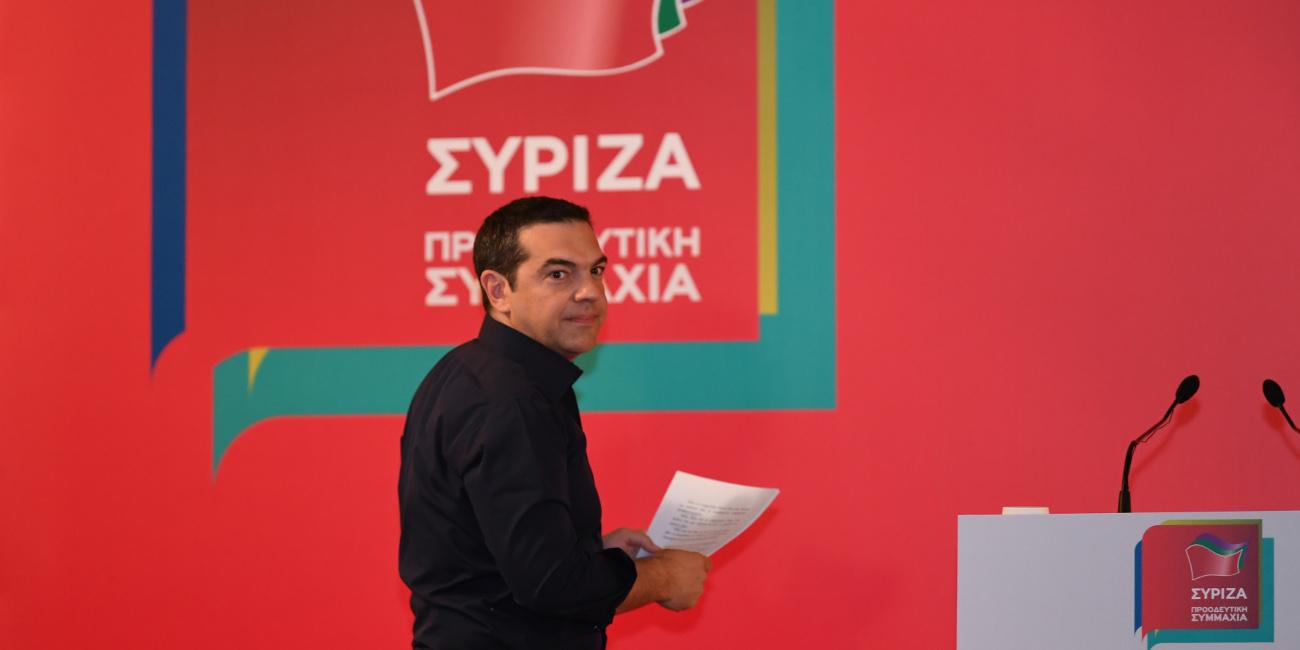 Former Prime Minister Alexis Tsipras is touring the island of Crete, as part of his continued efforts to engage supporters and attract new, progressive voters to the main opposition SYRIZA party, ahead of a party conference next year.
Alexis Tsipras reiterated his call for citizens to take part in the restructuring of SYRIZA, transforming it into a popular party of mass support that is "deeply rooted in society".
Addressing a speech to supporters in Chania, the left-wing party leader heavily criticized the New Democracy government, citing four areas in which it has failed to deliver on its pre-election pledges.
Tsipras focused on the draft State budget recently presented by the Ministry of Finance, arguing that it fails to support and provide relief to the middle class, despite Prime Minister Kyriacos Mitsotakis making it a central element of his election campaign last July.
He went on to say that the government's economic policy is geared towards benefitting the elite and financially strong over the weaker citizens.
The second expectation the government has failed to live up to, according to the SYRIZA chief, regards relations with neighboring Skopje. Tsipras cited the government's backing of the Prespes Agreement after New Democracy came to power, despite rejecting it and slamming the previous administration for agreeing it.
At the same time, Alexis Tsipras said, the government has failed to address the immigration crisis and the flux of refugees arriving in Greece from Turkey. "They criticized us for supposedly opening up the borders for refugees and immigrants to arrive in our country", the leftist leader said.
Finally, he touched upon the alleged Novartis bribery scandal. Alexis Tsipras said the ruling party's narrative that SYRIZA plotted against New Democracy politicians when it was in power has fallen flat. Moreover, he accused the Mitsotakis administration of showing cowardice by refusing to answer the calls of the main opposition to investigate Alexis Tsipras in connection to the conspiracy claims./ibna