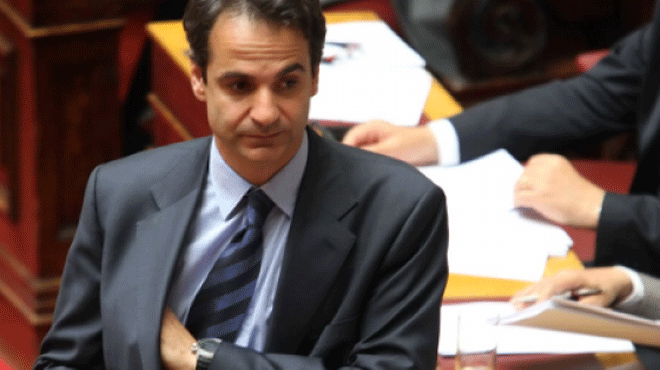 Athens, January 14, 2016/Independent Balkan News Agency
By Spiros Sideris
Opening to the persons who did not support him in the second round of intraparty elections made the President of the New Democracy Kyriakos Mitsotakis, wanting to reinforce his message of unity and show in practice that he means what he said about composition.
As such, Mitsotakis has decided to propose the Karditsa MP and former Deputy Minister Kostas Tsiaras for the post of Secretary of the Parliamentary Group of New Democracy, whose election will take place at midday Thursday, after the speech of the President of ND Members.
For Deputy Secretaries of the Parliamentary Group are proposed the MPs Kostas Vlassis (Arcadia), Stergios Yiannakis (Preveza), Athanasios Kavvadas (Lefkada), Andreas Katsaniotis (Achaia) and Christos Boukoros (Magnesia).
Of particular interest is the order of ND in Parliament, with Athens MP and former minister Nikos Dendias appointed fist parliamentary Representative, second Parliamentary Representative is appointed the Cyclades MP and former minister Yiannis Vroutsis, while her first appointment gets the new State MP Niki Kerameos, as the third parliamentary representative.
The surprise was the appointment to the position of the spokesman of the party of the pro-Karamanlism MP of Athens Giorgos Koumoutsakos, a party member who excels in communication and has served the party from the same post in the past.
Also upgraded will be the role of Heraklion MP Lefteris Avgenakis, who will become deputy secretary of the Political Committee of ND and will serve as the link with the party's Parliamentary Group. Essentially he is scheduled to become secretary of the PC, after the party congress, from where he will take over the reins from the current secretary of ND Andreas Papamimikos.
According to information of the daily "To Vima", the two vice-presidents have already been decided but not announced, and are allegedly Kostis Hatzidakis who will be project leader and Adonis Georgiadis.