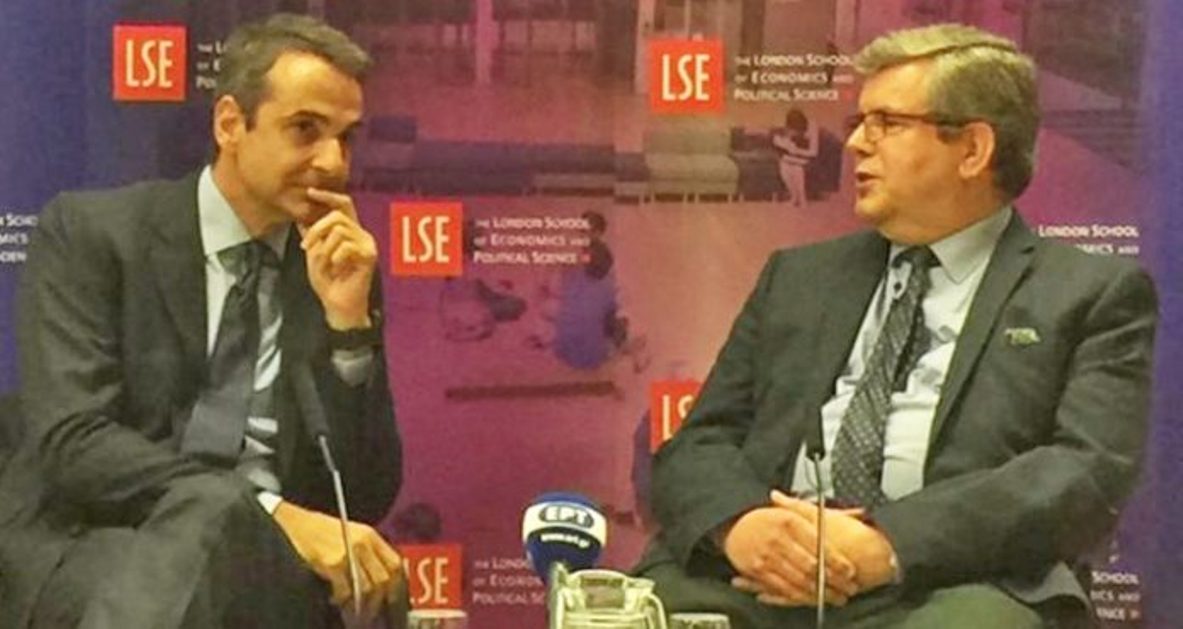 The leader of the major opposition New Democracy party Kyriakos Mitsotakis visited London at the beginning of the week for a meeting with Greek youth staying away from their country due to the ongoing crisis and for an all-encompassing discussion at the London School of Economics in front of an audience of academics, students, diplomats and other professionals.
Asked by young people how Greece could lure them back with a prospect of a better future, Mr Mitsotakis said that the best motive that can be given to young Greeks abroad to return is to secure investments for the austerity-battered country.
He also criticised the current SYRIZA government for following the same route of clientelism despite renouncing it before coming to power. "Greece has paid for the lack of meritocracy; but this model is now finished," said the New Democracy leader.
During his open discussion with the LSE Hellenic Observatory's head Prof. Kevin Featherstone and responding to questions by the audience, Mr Mitsotakis attacked the SYRIZA government for the latest deal with the creditors which adds on 4.9bn euros of austerity measures for the years following the end of the current bailout programme in 2018.
As he said, the government has come up with this notion of 'fiscal counter-measures' that would be implemented if Greece achieves a primary surplus of 5.5% instead of the already debatable target of 3.5% in years to come.
"Who believes we can achieve such high surpluses for many years? So, in our mind the measures will be implemented, but the counter-measures will probably never be implemented; and we will be left with a package that will be very painful fiscally and also unnecessary," said Mr Mitsotakis.
He stressed that this is the most important parameter of the government's deal with the creditors and the thing that he would attempt to change as Prime Minister. "How can I do that? Only by presenting a credible case on reforms, only if a government that comes to power openly embraces the structural reforms that are already included in the programme and also add on top of them."
He then concentrated his criticism on Alexis Tsipras, the current Prime Minister, by saying he had promised three things as he came to power and has since failed to deliver all three of them.
First, that he would "tear up" the memorandum and stop the austerity. "We now cumulatively have nearly 14bn euros of additional measures since Mr Tsipras came to power," noted Mr Mitsotakis.
Then that he would not legislate measures for the period beyond the current bailout programme and thirdly that his government would support the weakest. "It is the weakest who get punished by his policy," commented Kyriakos Mitsotakis./IBNA