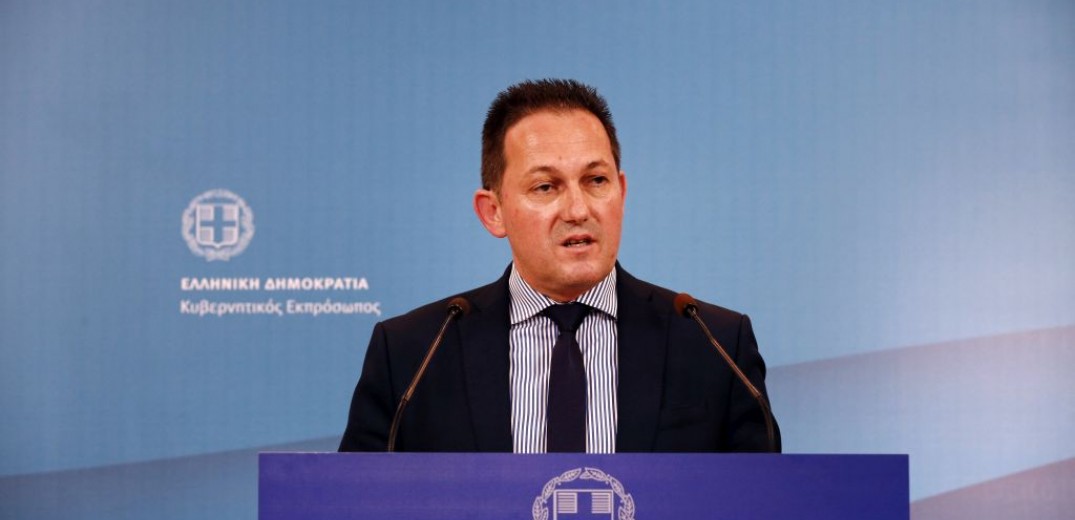 Government Spokesman Stelios Petsas said during the regular briefing of the political writers that Greek Prime Minister Kyriakos Mitsotakis had handed over the draft of the new electoral law to the political party leaders he saw on Friday and Monday.
According to Petsas, the Prime Minister stressed that the aim of the new electoral law was to find a balance between the proportionality and the need to ensure governmentality and political stability.
The electoral law tabled by the Government reflects more closely the correlation of the political forces and is fairer than the one applied in previous elections. This law reintroduces the seat bonus for the first party, but will not be awarded indiscriminately and regardless of percentage. It will start at a 25% level and scale up depending on the percentage the first party receives. Specifically:
-No bonus will be given to the first party that received less than 25%.
-The party that gained exactly 25% will be given a 20-seat bonus.
– From there -up to 40%- a bonus of 1 seat will be given for every 0.5%.
-The maximum bonus will be 50 seats and will be given to the party that garners 40% of the votes. This practically means that a party moving close to 37% will be able to achieve self-reliance in Parliament.
It is noteworthy that a 50-seat bonus does not mean that a party that reaches 40% gets 50 seats more than it would have gotten with the simple proportional representation. This is because if the simple proportional representation was applied and all 50 parties were distributed to all parties, 40% of them would go to the first party. In last July's elections, for example, New Democracy did not get 50 more seats, but 28, as it would have taken the remaining 22 with the simple proportional representation as well.
Finally, it is noted that the Government is tabling the new electoral law at a time when the next elections are still a long way to go, so that there is not the slightest suspicion of party calculations and feasibility, according to Stelios Petsas.
In addition, the Government Spokesman underlined that "it is hereby confirmed that we are committed to completing, as soon as possible, the institutional reforms that will ensure the necessary political stability in the country and allow us to step up our work for the benefit of all Greeks". /ibna