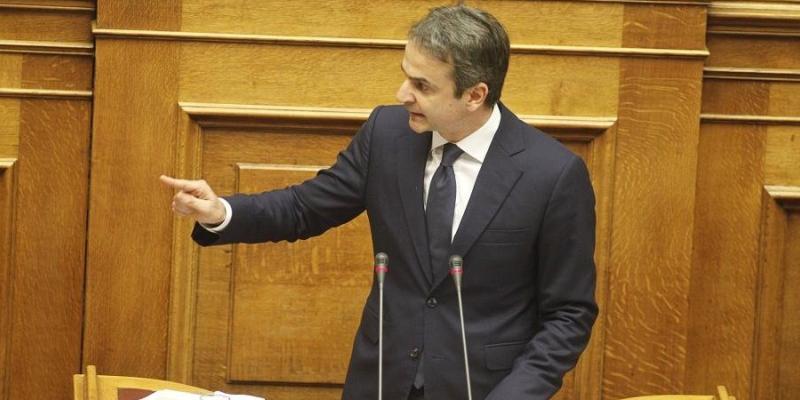 Athens, July 1, 2016/Independent Balkan News Agency
By Spiros Sideris
An all out attack on the government for its handling, unleashed from the floor of the House the president of New Democracy Kyriakos Mitsotakis.
"Never in the history of Parliament has a government breached the signing of a transnational agreement", stressed the president of New Democracy.
Kyriakos Mitsotakis accused the government of being incapable of managing investments and does harm to the country and instead of investments being first priority it is sending away and the few investors that are left.
The leader of the main opposition party held the prime minister wholy responsible "for the acts of his minister" and accused the government that one days before the PM's visit (China) it endangers tje relations between Greece and China, which were built with the efforts of many governments, "to satisfy a handful of trade unionists", as he noted.
"You also failed in investments. You have failed everywhere", he said.
Kyriakos Mitsotakis reiterated the demand of New Democracy for elections. "The country does not need another election law. The country needs elections. It finally needs a serious government", he said and concluded: "The stamina of Greek society has been exhausted. Everyone perceives the damage inflicted. They understand it because they are experiencing it.