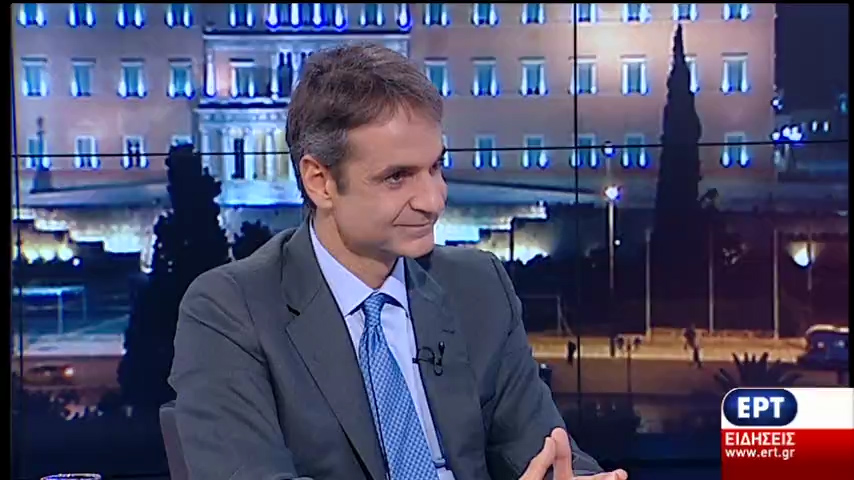 Athens, May 12, 2016/Independent Balkan News Agency
By Spiros Sideris
The president of the New Democracy attacked the prime minister, Alexis Tsipras, with an interview in the greek public television (ERT). The commitment for primary surpluses of 3.5% over the next 15 years that are not achievable, will condemn us to a perpetual memorandum, Kyriakos Mitsotakis said.
"Mr Tsipras can not walk on the street because he lied to the citizens", he said, adding "I would not say things that we can not realize".
He emphasized that nothing changes in oppositional tactics of ND. "We will continue to demand elections with intensity. We will not limit ourselves to this, the request signals our intention to collide with a government and build a broad alliance with citizens", he said.
He blamed in Europe because it accepts this mixture of measures, but also because it has not been opened before the debate on the debt earlier. He attributed the stance of the Europeans to the referendum for the Brexit and underlined the need to maintain the balance in Europe.
"We have invested in failure, instead we have been saying to the government since November to close the deal", Mr Mitsotakis stated further answering the relevant accusations of government.
He argued that the IMF's call for the cutter came on the table after the publication of Thomsen – Velkouleskou talks. They request preventive measures because they do not trust the government, he noted.
He further said that the debate on the debt is positive, but it is nothing new, and the price we have to pay is heavy and without having taken a specific commitment.
On the Regling proposal, he said that it is an interesting proposal and added that we want to lock on interest rates and the lengthening of repayment.
Governmental circle commented on the interview of Kyriakos Mitsotakis: "Mr Mitsotakis, annoyed by the fact that he failed to act as a limiter for the completion of the evaluation, today (Wednesday) appeared at ERT for cut any of the Opposition contact with reality. We appreciate the frank admission that ND does not have a program, but his effort to convincingly hide his position for layoffs in the public sector and pension reductions, still needs work".