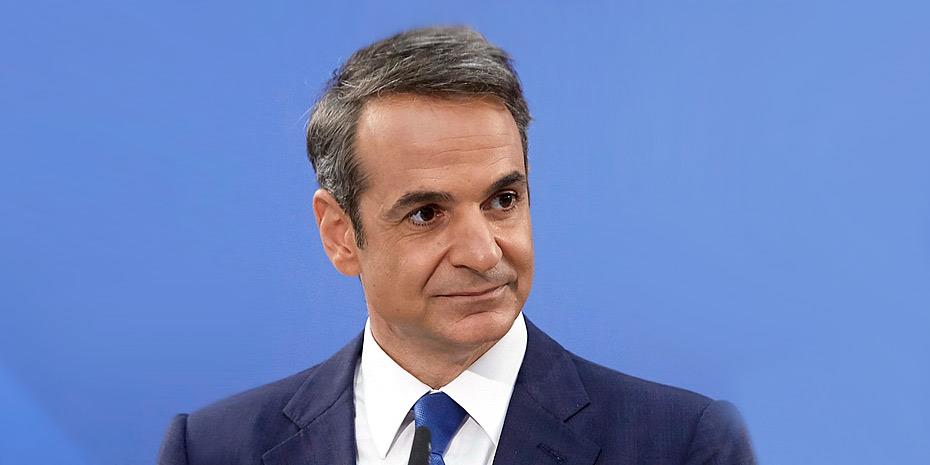 Prime Minister Kyriakos Mitsotakis, following the tempo set in Paris and Berlin, continues his visits today, this time to The Hague, where he will meet with Dutch Prime Minister Mark Rutte.
The meeting will revolve around the same themes; economics, neoliberal reforms and immigration. The prime minister only scratches the surface when it comes to the developments in the Eastern Mediterranean and Turkey's behavior, while he completely dodges the Macedonian name dispute. However, when forced to give his take on the Prespa Agreement, as it happened in Berlin, he proceeds to relax his position even more: The Agreement, from being bad and shameful, has now simply become "an agreement with flaws, which will nonetheless be mitigated in the course of North Macedonia's accession process", and which of course he will wholesomely implement. Mr. Mitsotakis wants to change his own image in addition to the image of Greece. His stance on the Macedonian issue did not create the image of a liberal reformer, but rather of a right-wing nationalist. Changing a stance, however, is not easy; abandoning hard-line politics regarding the Macedonian issue, which pushed the far-right public on his side to the polls, causes frustration within the party and brings him one step closer to the former Prime Minister Antonis Samaras. Of course, this is a different chapter, and their relationship depends on whether he will be chosen for President of the Republic.
Abroad, however, he has said that his "goal is to change the narrative of the country in less than 90 days", after his visit in Beijing in early November, while he is still after a brief meeting with President Trump during the UN Summit in New York. Mr. Mitsotakis uses every chance he gets to unfurl his reform agenda, in order to convince his interlocutors that under his own rule Greece enters a new period. In his own words, "Greece is shifting from begging diplomacy to credibility diplomacy". This way he provides explanations on why during his visits he does not raise issues concerning the country, primarily the debt and the primary surplus associated with its repayment. At the same time, the prime minister attacks the main opposition from abroad, something that his predecessors had at least avoided in the past, using stereotype arguments like "we are not moving our internal conflicts abroad". To the question why he does not politically negotiate on major issues, as Antonis Samaras and Alexis Tsipras did, he replies that "he has the privilege of not having to make a U-turn, and can present to his partners the program for which he was chosen". Of course, the attack on the main opposition launched during his visit in Berlin, and which continues today in The Hague, is politically intended to overshadow the criticism he receives for not raising the issue of surpluses and / or German remedies, or of the Turkish behavior.
Overall, Mr. Mitsotakis seeks political support from foreign capitals to develop his own neo-liberal narrative about the country. President Macron, with whom they exchanged some French phrases, promised to fracture and modernize the Mirages. Angela Merkel offered PPC a favorable environment for German investors. The Chinese president has already given Cosco an extension, while the US are open to renewing Souda, as long as it is not a one-year deal.
The meeting with Mark Rutte is scheduled for today at 14:15 pm local time. Earlier, Mr. Mitsotakis will travel to Eindhoven and visit the Brainport Region, in particular the Eindhoven University of Technology. According to those close to the prime minister, "given his keen interest in new technologies, and how they can support economic growth, Mr. Mitsotakis has chosen to visit an area of ​​Europe that comprises a very important ecosystem of innovation and technological development". Mr. Mitsotakis on his behalf seeks with this visit to develop collaborations with the Dutch side and to explore high-tech partnerships.
The trip was originally scheduled as a two-day visit but eventually the program was condensed to fit all parts in one day. /ibna