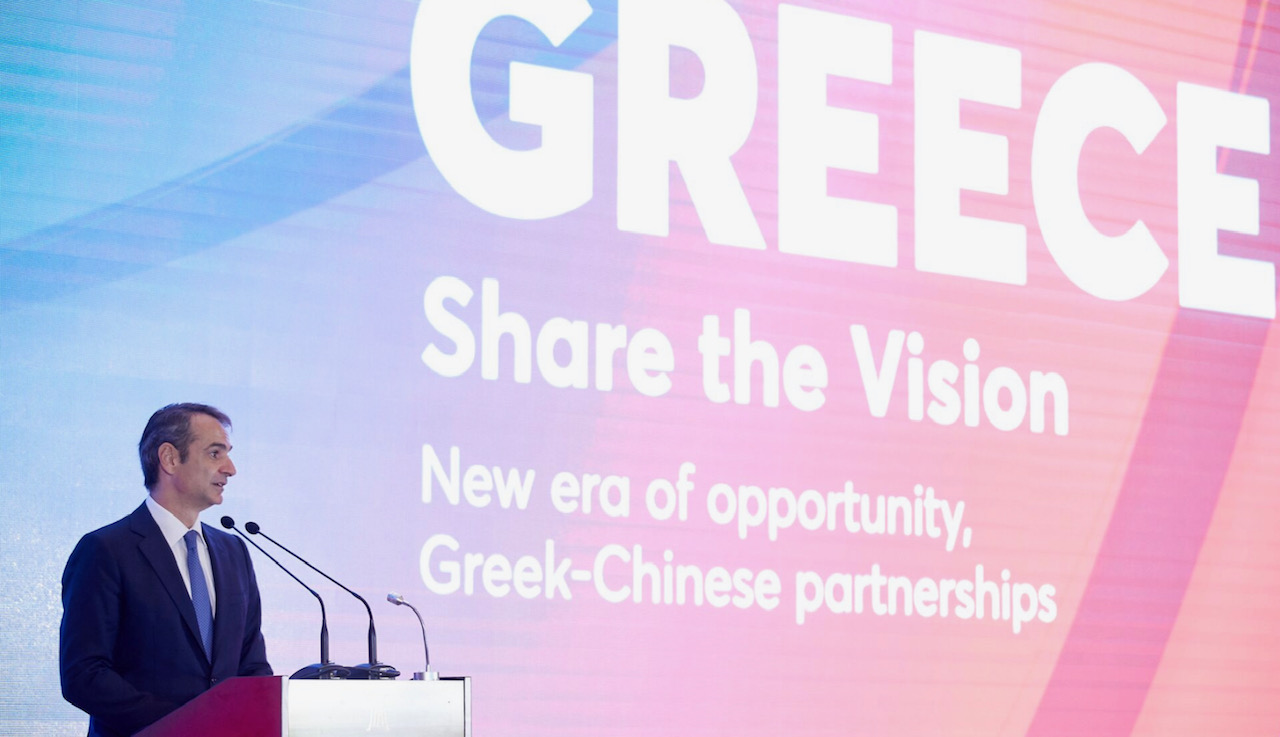 Greek Prime Minister Kyriakos Mitsotakis called on Chinese businessmen to turn Greece into a success story, noting that "A new era is finally rising for Greece after an extremely difficult decade".
Speaking at the Greek-Chinese Business Forum in Shanghai in the presence of Greek and Chinese entrepreneurs, Kyriakos Mitsotakis argued that "a new era of optimism enables us to seize the opportunities that the future offers with a renewed sense of self-confidence … There has never been a better time to write a new chapter in Greece's relations with China … My government was elected in July by an absolute majority and a clear mandate to bring the country back to development".
Addressing Chinese businessmen he said: "We are at the beginning of a new growth cycle; now is the time to invest in Greece … Our goal is clear: To harness Greece's great comparative advantages in order to attract significant foreign direct investment". After referring to the negative lending rates Greece had a few days ago, which – as he underlined – was unthinkable until a year ago, he added: "Markets have responded positively to our message, we have unlocked big investments such as the Hellinikon Project, the government has already enacted significant tax cuts and simplified licensing procedures, real estate prices are expected to rise by more than 10% annually and tourism is at a very high level … As such, it comes as no surprise that the economy is expected to grow by almost 3% in 2020. That may sound low by Chinese standards, but by European standards it is just the opposite, as it is one of the highest rates in the Eurozone".
Addressing foreign investors, he said: "Add to this that we are a government that is fully committed to implementing the necessary changes that will "unlock" the real potential of this country, while you have all those elements that can make Greece a real success story".
The prime minister also made a special reference to the shipping sector, saying that "over the past 15 years Greek shipbuilders have built more than 1,000 ships in Chinese shipyards, worth more than USD 50 billion and it is very important for us that the Chinese market is open to Greek suppliers, who can offer high quality equipment as an added value to the process of shipbuilding in China by Greek shipowners and which make up for a significant part of the trade to and from China"./ibna