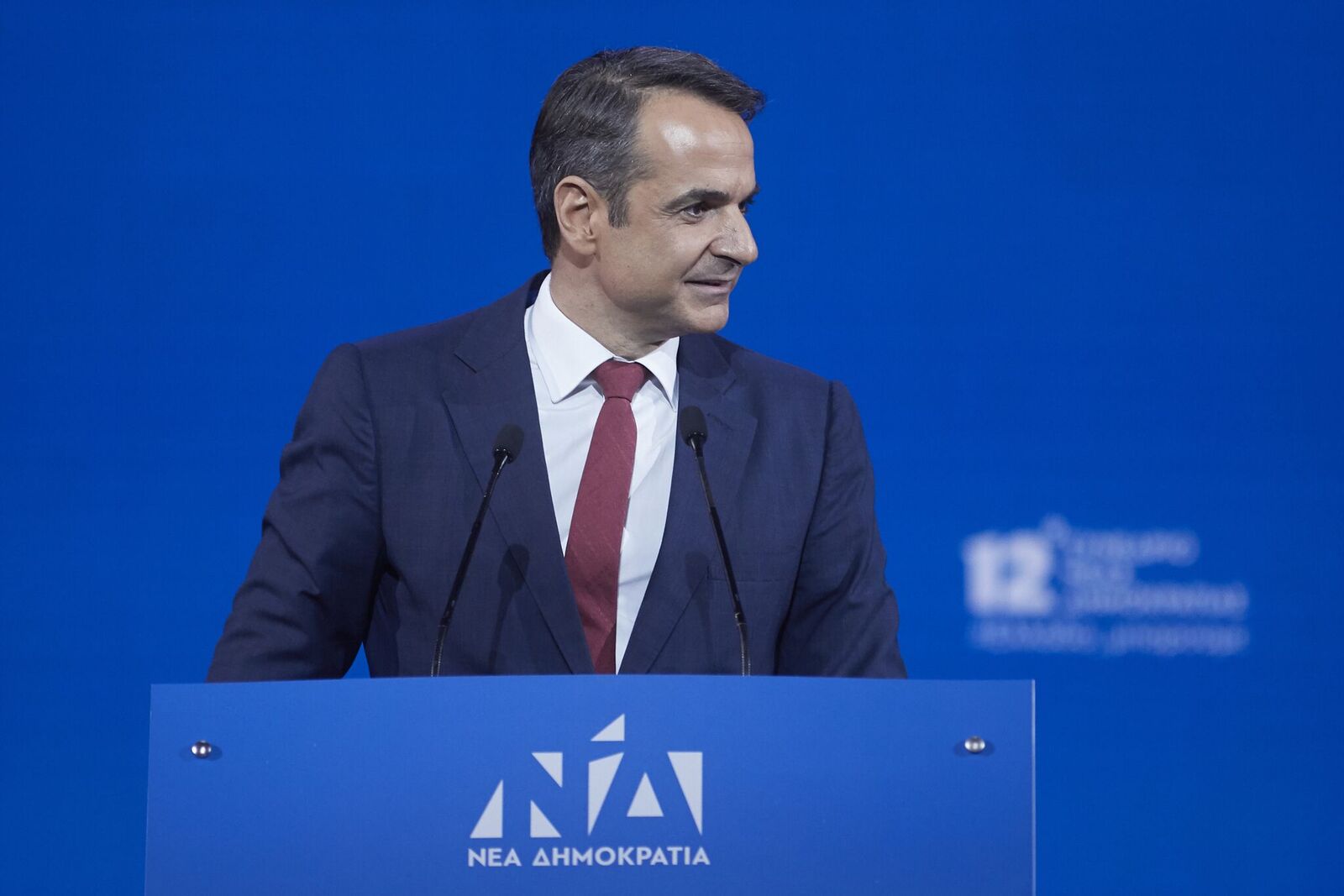 Kyriacos Mitsotakis launched a fresh attack on Prime Minister Alexis Tsipras and his government during the 12th New Democracy party congress on Sunday.
In his closing speech, the center-right main opposition party leader closed proceedings by telling delegates that "the current government must go because it took the country many years backwards".
Mitsotakis focused his strong criticism on two main themes: the handling of a name dispute with neighboring FYROM and the government's handling of the economy.
On the first front he hinted that Prime Minister Tsipras ignores Greek history and "the struggles that made Macedonia Greek". He reiterated his party's opposition to the Prespes Agreement between Athens and Skopje, which he dubbed a "national retreat", while criticizing Tsipras for recognizing the existence of a Macedonian ethnicity and language.
Regarding the economy, the conservative party leader pointed out that the ruling party wants "a poor country in which it can hand out benefits and promises". He went on to say that the Tsipras administration ruined the middle class, imposed excessive taxation, increased state spending to make partisan appointments to the public sector and allowed the state to grow further.
Moreover, Mitsotakis criticized the SYRIZA – ANEL coalition's years in power, stressing that the third bailout agreed by the Tsipras administration was the toughest yet, costing Greeks over 100 billion euros, "freezing" growth and investment and locking the economy into prolonged austerity.
Touching upon his own plan for the future, he promised a New Democracy government will reduce taxes, attract investment and create new jobs.
Ahead of a triple election battle in 2019 when local, European and general elections will be held, Mitsotakis announced that former leader Vangelis Meimarakis will head up the European election ticket.
In accepting his new role, Meimarakis noted that New Democracy's voters should rally around the candidates anointed by the party and not disperse their votes, just because the European and local elections do not decide the government.
Mitsotakis also announced that Lefteris Avgenakis will be renewing his term as New Democracy secretary.
Finally, on 10 January the party is set to announce candidate MPs, many of whom will be running in a general election for the first time./IBNA