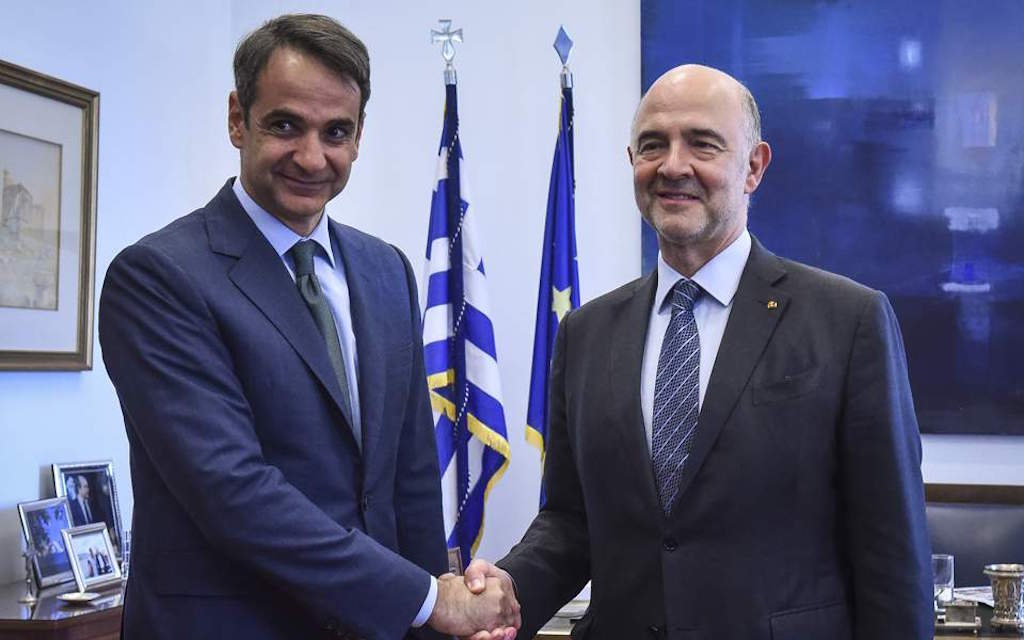 A meeting with Commissioner for Economic and Monetary Affairs Pierre Moscovici was held today by the President of New Democracy, Kyriakos Mitsotakis, in his office in Parliament.
According to information from New Democracy, during the meeting, Kyriakos Mitsotakis stressed, among other things, that in August there is no clear exit, since no other country that has faced memorandum programmes had any future commitments, additional measures and enhanced supervision. "What is actually happening," he said, "is that in August the third unnecessary memorandum, which was imposed on Greece as a consequence of the devastating first half of the Tsipras-Kammenos rule in 2015", is being completed and that "Greece unfortunately has to deal with a 4th covert memorandum."
At the same time, he expressed his deep concern that the SYRIZA-ANEL government is constantly failing to achieve its own development goals, as well as promoting the necessary reforms, especially in the public administration sector.
Due to the above mentioned reasons, Mitsotakis recommended that the European Commissioner Pierre Moscovici should be more cautious in his public statements, respecting the sacrifices suffered by the Greeks. Notably, the completely unnecessary ones that were imposed on the citizens in the last three years, but also those unfortunately signed by the Tsipras-Kammenos government for the near future. ….. / IBNA