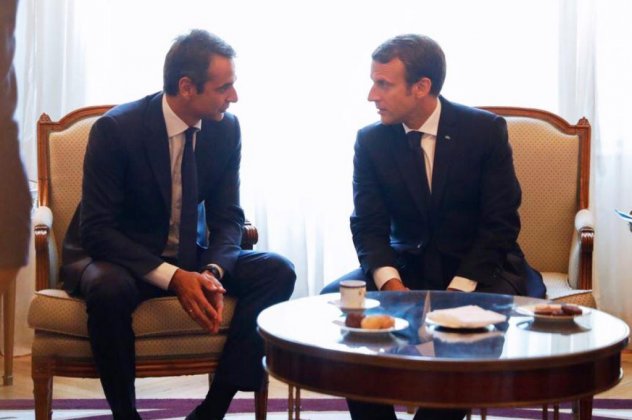 Greek Prime Minister Kyriakos Mitsotakis shared today a lengthy phone conversation with French President Emmanuel Macron.
The Greek Prime Minister provided insight on the situation regarding the refugee-migration issue and briefed the President on the decisions of the Greek Government. He also made particular mention of Turkey's provocative activity across the Eastern Mediterranean region, following the recent signing of a Memorandum of Understanding with Libya.
Kyriakos Mitsotakis called for the support of France and Europe in view of the NATO Summit in London and the European Council on December.
It is recalled that the NATO Summit will be held in London on December 3-4. According to sources from the Turkish Presidency, at the end of the Summit a quadripartite meeting will take place between Turkey, France, Germany and the United Kingdom. /ibna