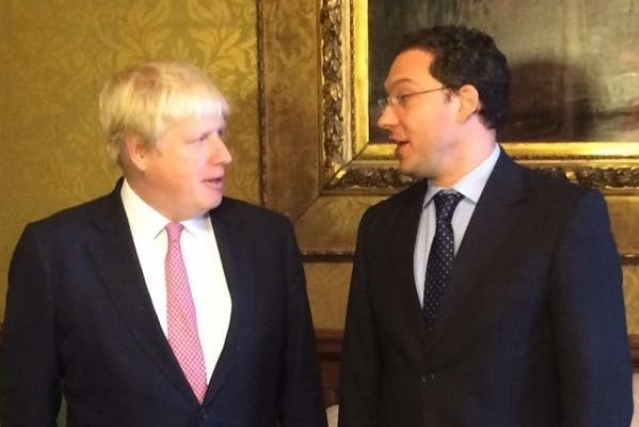 For Bulgaria, it is essential to guarantee the rights of Bulgarian citizens who live and work in the UK, Foreign Minister Daniel Mitov said after October 24 talks with London with British foreign secretary Boris Johnson.
Issues discussed by Mitov and Johnson included future relations between the EU and the UK after Britain's Brexit referendum and the triggering of the procedure under Article 50.
Mitov said that the British government was working on the drafting of a mandate for the negotiations, and talks on the topic of the status of Bulgarians – as EU citizens in the UK – would be a major part of this debate.
The Bulgarian Foreign Minister said that Britain was a strategic partner in Europe, an important ally within Nato and a valued country on issues at regional and global level. He expected this to continue after the UK referendum decision to leave the EU.
Mitov and Johnson discussed bilateral relations in areas of mutual interest such as security, the migration crisis, counter-terrorism, co-operation within Nato, as well as the vision for the future of the EU after the referendum in the UK, a Bulgarian Foreign Ministry statement said.
"Ensuring European security is a priority objective for Bulgaria and the UK. We agreed to deepen co-operation in addressing migration and the fight against terrorism," Mitov said.
He said that the UK recognizes the importance of the protection of the Bulgarian-Turkish border as the first external border of the EU, and Bulgaria expects an approach of solidarity for capacity building for maximum control of the border and to effectively combat illegal migration and human trafficking.
Among the topics of conversation was the conflict in Syria, the humanitarian crisis in Aleppo and the need for assistance in this regard. Mitov and Johnson emphasised the need for joint efforts by the countries of Europe, including Bulgaria and the United Kingdom, to resolve the crisis and to maintain international humanitarian law.
As regards co-operation within Nato, Mitov said that the UK government had committed itself to participate in the increased Nato presence on the south-eastern flank in the context of the decisions of the Warsaw Nato Summit concerning the security of Eastern European states that are members of the alliance./IBNA