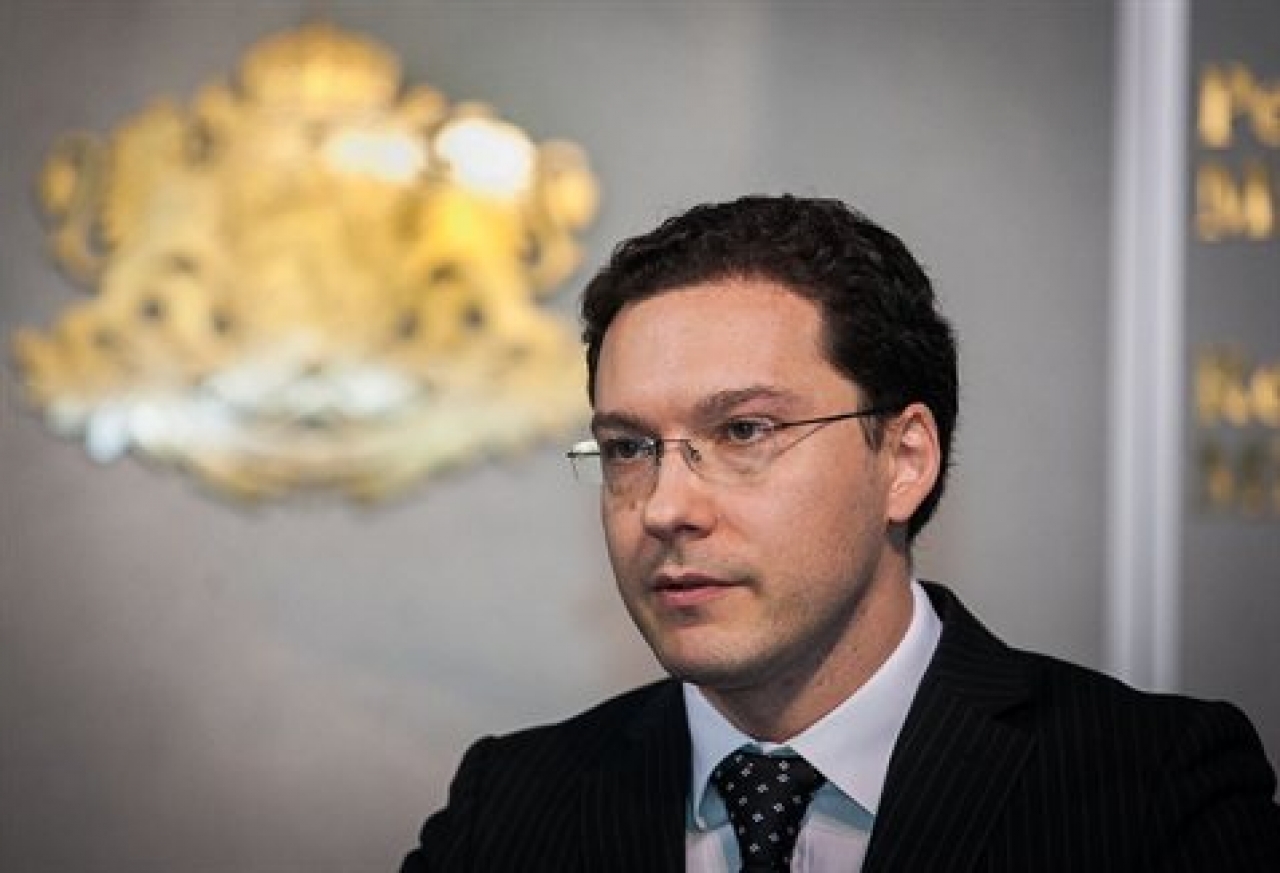 Sofia, January 6, 2016/Independent Balkan News Agency
By Clive Leviev-Sawyer of The Sofia Globe
Bilateral relations between Bulgaria and Turkey cannot depend on a political crisis in one or another party or the actions of one or another Bulgarian or Turkish politician, Bulgarian Foreign Minister Daniel Mitov said on January 6, referring to the recent uproar around the deposed leader of the Movement for Rights and Freedoms, Lyutvi Mestan.
Mestan was axed as the leader of the MRF, the opposition party that is led and supported mainly by Bulgarians of Turkish ethnicity, on December 24 after founder and honorary president Ahmed Dogan publicly criticised as a "gaffe" Mestan's parliamentary statement on Turkey's downing of a Russian bomber near Syrian airspace.
Amid the drama of his ousting, at one point Mestan and his spouse "took shelter" in the Turkish embassy in Sofia, while Bulgarian Prime Minister Boiko Borissov has alleged that Turkey's president and prime minister both sought to pressure him to take Mestan's side. Several observers have interpreted the ructions in the MRF as a result of a conflict between interests aligned to, respectively, Russia and Turkey within the party.
Mitov, in a television interview, emphasised that it was important for Bulgaria to maintain relations with Turkey, which he described as too important to depend on the fate or the actions of one or another politician.
Bulgaria's Foreign Minister criticised Mestan for turning to the Turkish embassy in Sofia for protection.
"I cannot explain the behaviour of a Bulgarian politician who sought protection in a foreign embassy. It is an incomprehsible action on the part of Mestan," Mitov said. The Foreign Minister's remarks were similar to earlier remarks by Borissov, who said that Mestan had bodyguards from the same National Protection Service who provided his own close personal protection.
Mitov said that Bulgarian diplomacy had done everything possible so that Bulgarian-Turkish relations would not be negatively influenced by developments in a Bulgarian political party.
No party can be turned into an intermediary between the two governments, Mitov said. The two country's heads of government spoke directly, without intermediaries, he said.
Mitov disclosed that he had urged the Turkish ambassador to Bulgaria not to behave in a way that public opinion in Bulgaria could perceive as interference in the country's domestic affairs. The Foreign Minister said that he had called on the ambassador to do what was necessary in the appropriate way to overcome this perception.
On December 30, Borissov officially urged Turkey not to interfere in the internal affairs of Bulgaria.
On January 5, interviewed by Bulgarian news agency BTA, Mitov said that he would like to see more unity of action and consolidation among Bulgarian political parties regarding the country's foreign policy.
"After all, at home we can be Left, Right, Liberals, Conservatives and what not, but abroad we are first and foremost Bulgarians. Ensuring security and creating conditions for decent income of our compatriots is an objective for which each party should work. This is the basic consensus I'd like to see," Mitov was reported to have said.
"Because our parties should not forget that they are above all a tool to protect Bulgaria and Bulgarian national interests. I can not tolerate an alternative reading of their goals. Any entity assuming a commitment other than the national commitment must be reprehensible. Once you're elected by Bulgarian citizens, you can not work for the interests of Russia or Turkey. This is what I have to say to any person, lobby or party of whatever stripe that discredits Bulgaria by its actions, be it domestically or internationally," he said.