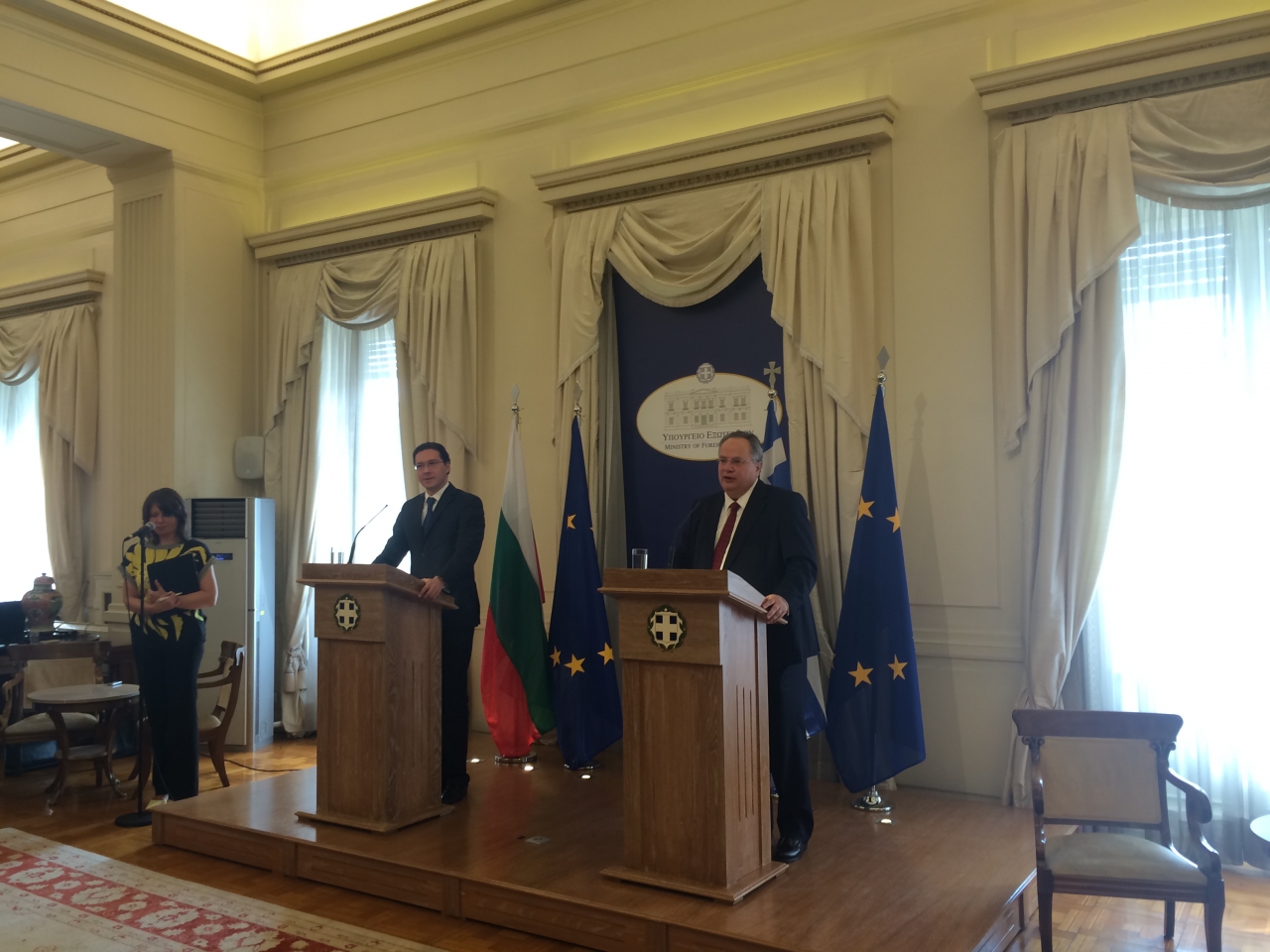 Sofia, October 21, 2015/Independent Balkan News Agency
By Clive Leviev-Sawyer of The Sofia Globe
Greece is an important partner and friend of Bulgaria and is important for us to coordinate our positions in this dynamic geopolitical situation, Bulgarian Foreign Minister Daniel Mitov told a joint news conference with his Greek counterpart Nikolaos Kotzias on October 21 .
Among the main topics of conversation between the two ministers were bilateral and regional cooperation, European integration of the Western Balkans, energy relations, the crisis in the Middle East and increased migration flows.
"Bulgaria and Greece will deepen their co-operation at regional level and within the EU," Mitov said.
"For us the priority is the European future of the Western Balkans, as the EU will not be complete without the membership of countries in the region," he told the news conference.
Mitov and Kotzias agreed that the participation of EU member states in South Eastern Europe in the integration process is essential to address the current challenges facing the region.
Mitov said that the interconnector between Bulgaria and Greece is a major part of the European Energy Union. He said that the benefits of building the interconnector between the two countries were the diversification of sources and the interconnection between their energy systems
"The upcoming construction of the interconnector between Bulgaria and Greece will guarantee gas supplies to Europe via Bulgaria and Romania, as well as the northern part of the continent and in the West in Serbia. Reversible connections will have a major contribution to energy diversification," Mitov said."
Kotzias said that co-operation with Bulgaria in this context was crucial for ensuring energy security in the region.
On the migration crisis, Mitov said: "We share a common vision to deal with the consequences of conflict in the Middle East and North Africa, and reaffirm the need for clear action to remedy the situation: additional aid to neighboring Syria countries – Turkey, Lebanon and Jordan, and the strengthening of controls at the EU external border with common European efforts".
Mitov said that the process should include not only EU member states, but also all candidate countries.