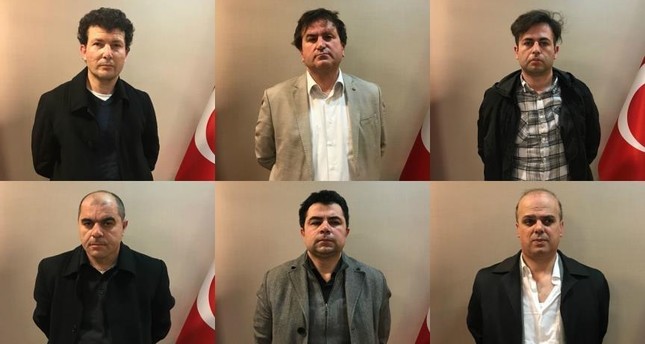 Turkey's Turkish secret services (MIT), in co-operation with the Kosovo police, arrested six Turkish nationals linked to schools funded by the movement of Fethullah Gülen, which Ankara claims to be behind the coup against the Turkish government. According to information, MIT's men flew to Kosovo on a private plane, took the six Turks and brought them to Istanbul.
The Kosovo government declares ignorance of the abduction of Turkish citizens. However, the Turkish authorities have already published photos of the arrested, whose interrogation has already began. According to Ankara, all six had plans to set up a transport network of Gulenists from Turkey to countries in the Balkans and from there to Europe and the United States.
One of the arrested Turks, Mustafa Erdem, is the director of all Gulen schools in Kosovo. Turkey has branded Gulen and his network as a terrorist organization (FETO).
Turkey is a major supporter of Kosovo, with Turkish companies managing the country's only airport and power grid, while they are also building two motorways worth about USD 2 billion.
A few days ago, the Greek security authorities had blocked the entry into Greece of 3 US nationals of Turkish origin, members of the FETO organization, as they aimed to create host infrastructure for the members of the organization.
At the same time, in Turkey, prosecutors ordered the arrest of 70 in-service military officers allegedly linked to Fethullah Gulen. The police also conducted operations in 38 provinces all over Turkey as part of an investigation ordered by the prosecutor's office in Konya. The suspects have been targeted by the authorities on the basis of soldiers' depositions, who have previously been arrested for affiliations with Gulen, and who are being accused of recruiting students for the movement (FETO)./IBNA