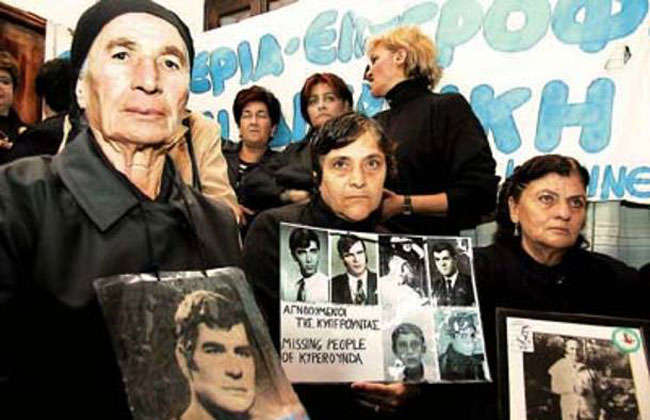 By Thanasis Gavos – London
A public call by Theophilos Theophilou, the Greek Cypriot member of the Committee on Missing Persons (CMP), for information about the burial sites of missing Cypriots has reminded everyone this "most tragic aspect of the drama which the people of Cyprus have to live with for decades."
The statement by Mr Theofilou has caused mixed feelings among the group of the missing persons' relatives, at least in the United Kingdom.
"It has been received with some disappointment, to be honest. The call for information shows that we've probably run out of evidence and sources on the burial sites," Costas Pavlou, executive secretary of the Organisation of Relatives of Missing Cypriots (ORMC) in the UK told IBNA.
The organisation has always been very active, and ever so encouraged following the identification of dozens of invasion victims over the last years. Representatives of ORMC had a meeting in London last September with the director-general of the International Committee for Missing Persons Catherine Bomberger. The two parties agreed to share information regarding the case of Cyprus, in a move that proved the organisation's well organised structure and action plan.
But whatever the progress made in creating valuable contacts and exercising pressure, the key always lies with Turkey. "It is important that Turkey allows searches to be carried out at the so called military zones in the occupied north. They permitted it in one case but nothing has happened after that," Mr Pavlou said.
ORMC does of course hope that Mr Theofilou's call will produce results, which according to Mr Pavlou would mean that some Turkish Cypriots with information would be convinced to come forward.
As he revealed, the organisation was recently contacted by a Turkish Cypriot who gave specific instructions for a burial site in the occupied north. "As far as we know nothing has happened because the Turkish Cypriot authorities wanted to meet the source in person. He refused, so we are still waiting."