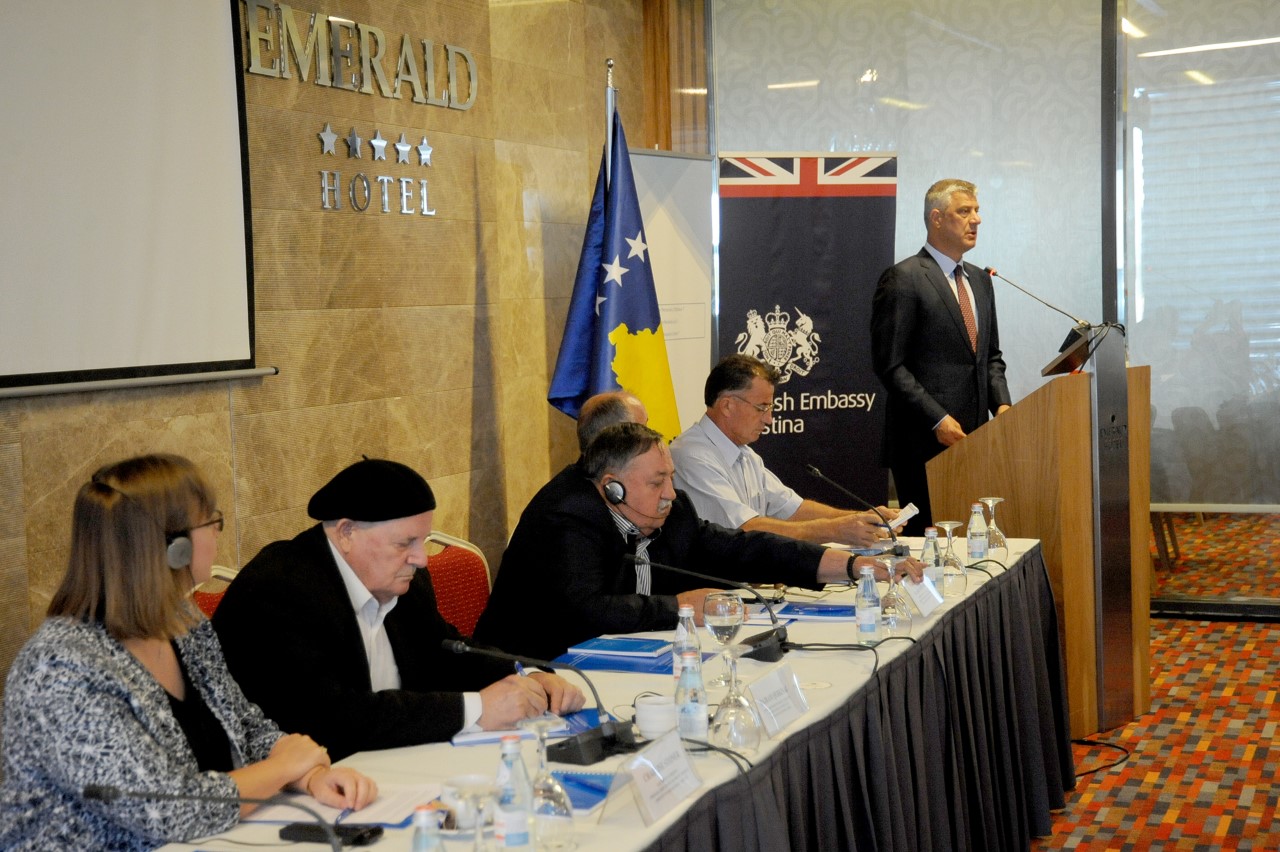 In the next phase of dialogue that will be held in Brussels between Kosovo and Serbia, Kosovo's team will request an inquiry upon the issue of people who went missing during the war.
This was declared today by the president of Kosovo, Hashim Thaci in the conference organized by the Center for Missing People.
President of Kosovo, Hashim Thaci said that it's painful that all these years, no efforts have been made to learn about the fate of these victims.
"Political class here and abroad must not exploit the fate of missing people. I have demanded for this topic to be included in the dialogue with Serbia", Thaci said, adding that as president, he will be engaged in order for this process to be finalized as soon as possible.
He added that the victims and all of society have the right to justice.
"This is why I have demanded for the institutions of justice to follow up these crimes which have happened during the war. Institutions of Kosovo have backed every incentive that will help in investigating every case". In 2011, Kosovo's delegation had initiated the issue of missing people as a topic of the dialogue. The European Union had requested from both sides to draft a list of missing people and their location.
Kosovo had submitted its list of 1 thousand and 860 people, but Serbia had not offered any information as to the whereabouts of these people.
Based on this, the EU concluded that this issue could not be solved, because Serbia was not cooperating.
But can this topic be included in the dialogue between the two countries, at a time when both sides engaged in dialogue must cooperate on this? /balkaneu.com/