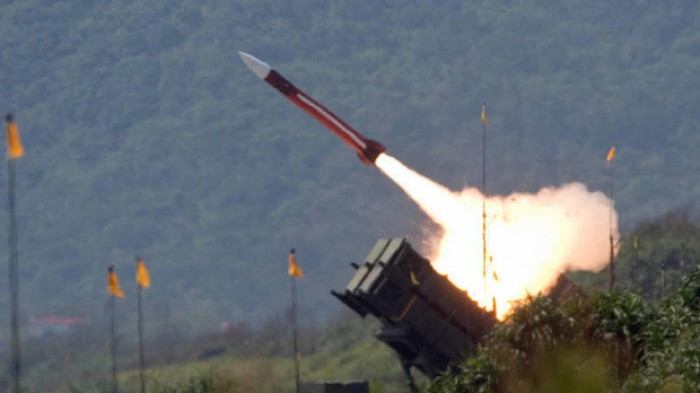 Bucharest, December 18, 2015/Independent Balkan News Agency
By Irina Stoica
Major military components of the Aegis Ashore Missile Defense System (AAMDS) in Romania, a key element in Phase II of the European Phased Adaptive Approach (EPAA), are now completed and have been handed over to the operational commander for future integration into the NATO Ballistic Missile Defense architecture. This means that military construction on the base and everything necessary for operating the system is complete and functioning.
Today's announcement follows extensive military construction, equipment installation, and testing activities at Deveselu base in southern Romania. The project has caused a lot of protests from Russia, since it enhances existing U.S. and NATO capabilities in a country that is so close to the Russian border.
"Delivery of this capability signals a significant increase in ballistic missile defense capability and defensive coverage for southern and central NATO Europe against short- and medium-range ballistic missile threats emanating from outside the Euro-Atlantic Area. Reaching today's achievement is indicative of the close cooperation between the United States and Romania and the two countries' shared commitment to regional stability and security", reads a US – Romania joint press statement.
Romanian Foreign Affairs Minister Lazar Comanescu pointed out that "for Romania, taking part in this antimissile system represents a strategical commitment that's supported by the entire political class as well as by the public opinion. It's a moment of great importance for Romania, the US and NATO".
US Ambassador Hans Klemm reiterated that this project does not represent in any way a threat to Russia. "This system is only meant to counter threats originating from outside Europe. It is NOT, I repeat, NOT directed at Russia, nor does it have the capability to threaten Russia. We have explained this to Russia on numerous occasions", Ambassador Klemm stated.
In February 2010, Romania accepted Obama administration's offer to host Phase II of the European Phased Adaptive Approach, and by September 2011, the United States and Romania signed our ballistic missile defense agreement, which was ratified by the Romanian parliament in December 2011. In October 2013, Undersecretary of Defense for Policy Jim Miller and Romanian President Traian Basescu broke ground on the site at Deveselu.