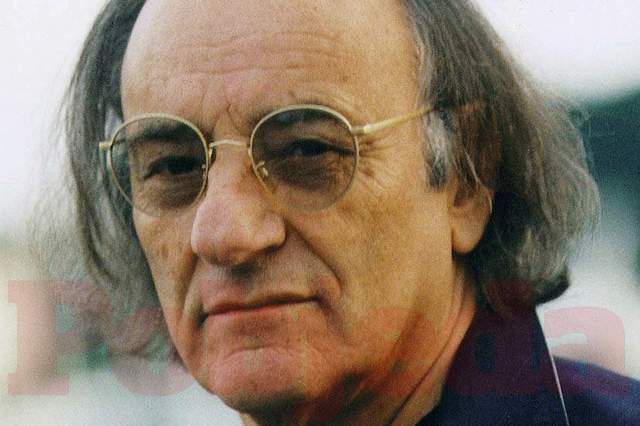 By Natasa Radic – Rovinj
Mirko Kovac, one of the most talented writers of Slavic literature of the second half of the twentieth century died in Rovinj. Born in Montenegro, he lived for many years in Belgrade, then in Rovinj, where he will be buried.
Mirko Kovac was a playwright by profession and the author of numerous novels, short stories, collections of short stories, essays and TV dramas. He also wrote screenplays for some of most successful Croatian cinematography films such as Fox, the Occupation in 26 pictures, the fall of Italy … His books have been translated into dozens of languages.
Two and a half years ago, during the presentation of the book "Blossoming of evil" – a collection of newspaper columns that were published in the weekly Feral Tribune, Mirko Kovac claimed that since the mid-eighties until today, the media played a sinister role.
– They were absolutely on the side of evil. Some smart guys, our friends, intellectuals, just switched sides and produced real persecution, especially in Belgrade. All newspapers were in the service of power, and Feral was an honorable exception. There I have found a large number of friends and like-minded people. Feral was my salvation for the soul – said Kovac.
Renowned writer spent last years of his life in Rovinj. He left Belgrade because of the policy of former Serbian leader Slobodan Milosevic. Speaking about his life on a public lecture in 2010, the writer said of this life:
-Today, I retreated to the tower and distanced from politics. But in those war days when dictators were alive, it was exciting, because it was dangerous. I had to leave Belgrade. I have experienced difficult situations, and even physical assault. I have heard that Milosevic was terribly angry because of my texts and articles. But these newspaper articles seem like stories. These were the authentic stories. They are more a literature then anything else and I am sorry that I have spent them in my essays, because they were able to become amazing novels – said Kovac to his large audience.