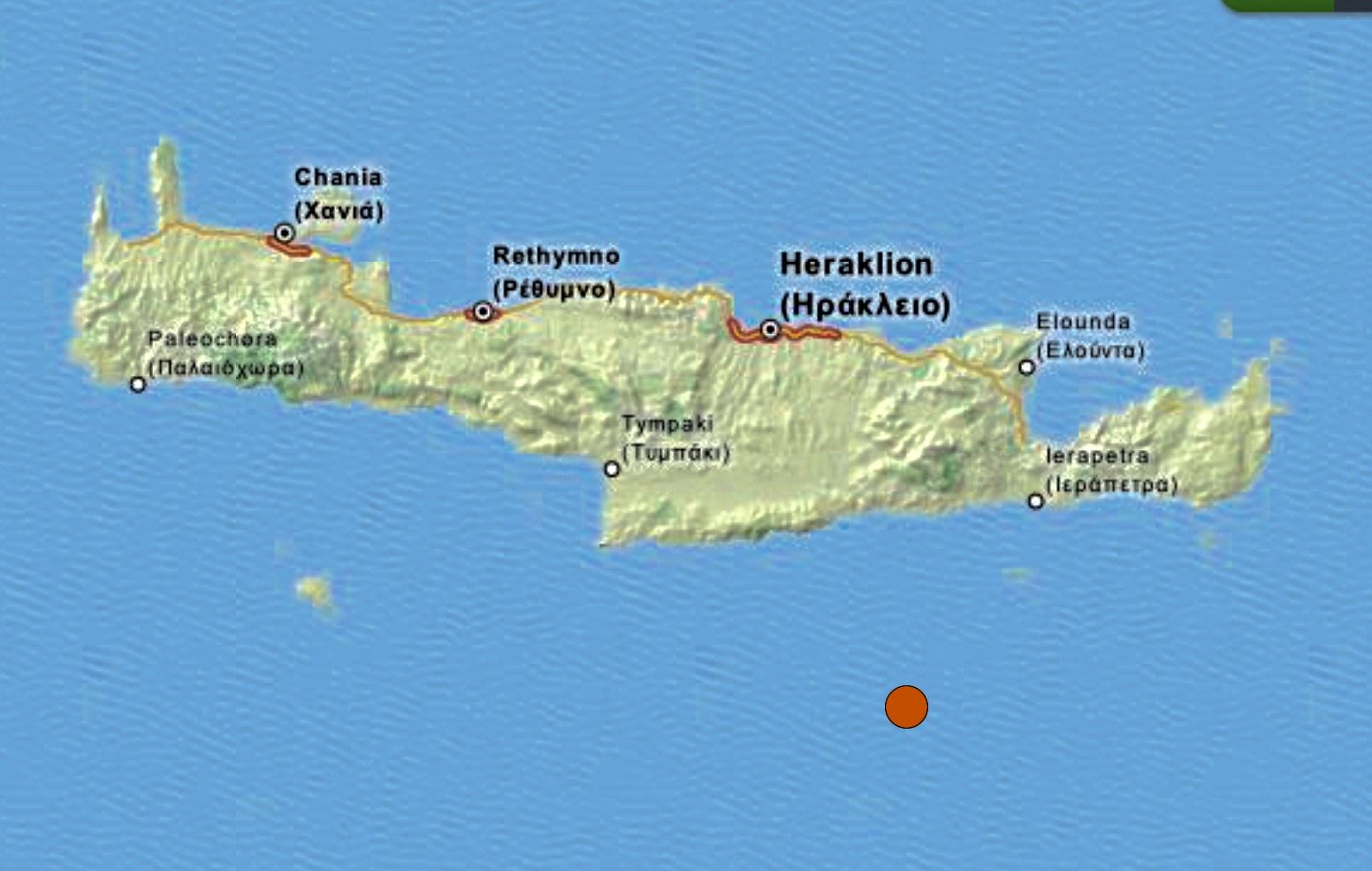 Athens, December 25, 2015/ Independent Balkan News Agency
By Olga Mavrou
A magnitude 4.4 or 4.6 minor earthquake was reported in Greece this morning, in the south of the island of Crete, at local time 04.24. Its epicentre was located at  34.62N,  25.45 E, or about 50 km south of the city of Ierapetra, in the southern coast of Crete, and 404 km southeast of Athens. No damages or injuries were reported.
The Greek Institute of Geodynamics estimates the magnitude at 4.4 but the Euro-Mediterranean Seismological Centre (EMSC) estimates it at 4.6.
The depth of the earthquake was 52 km below the sea level.
Yesterday, in the same area and also at 04.30 in the morning, occured another minor earthquake (measuring 3.6 on the Richter Scale)  from a near by epicentre (about 100 km of the south coast of Crete)