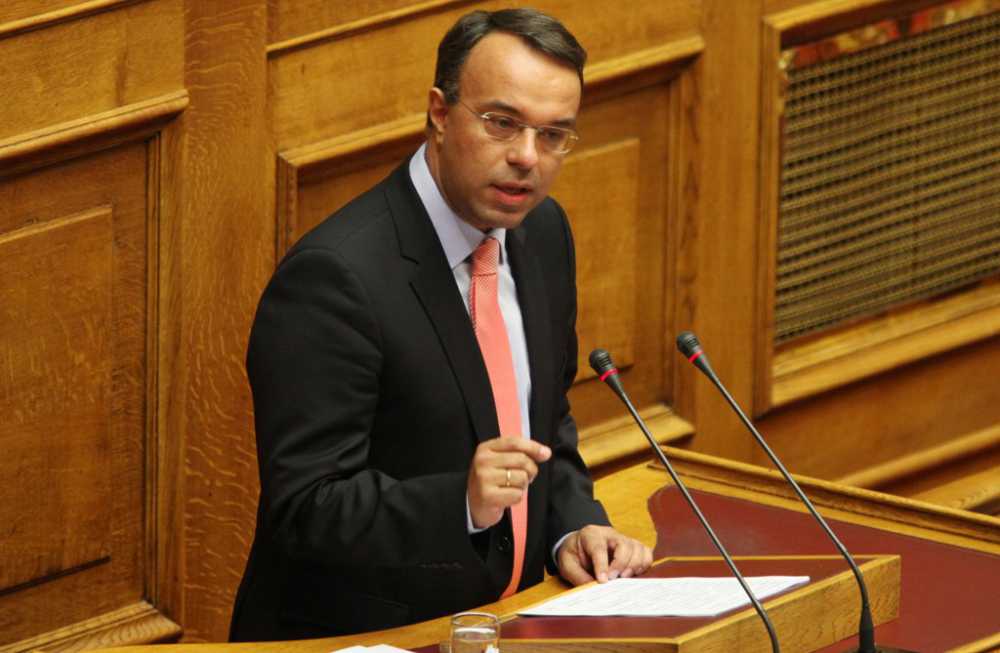 The Ministry of Finance assured an absence of a budget gap in 2019, shortly after the meeting of the new Minister, Christos Staikouras, with ESM chief Klaus Regling, adding that there is confidence in the ministry's services that make the relevant forecasts.
In fact, they themselves said that the lenders are giving room for changes in fiscal policy provided that they "meet the targets". According to the same sources, a first discussion on the tax bill was held, while very soon the first text will be presented to the lenders, while the goal does not change with regard to its deposition and vote until August 10.
"Gold" Visa and… meetings
The provisions of the bill will be debated, while many of them have a development content. The latest include changes to the "Gold Visa" as well as car leasing.
It is worth noting that today a first round of contacts with the lenders has been concluded, as Christos Staikouras spoke with Eurogroup President Mario Centeno, and besides Klaus Regling also met with Peter Dolman (IMF). Tomorrow, Tuesday, he will have a meeting with Declan Costello (the European Commission) and will probably attend the meeting of Kyriakos Mitsotakis with the head of ESM at Maximos Mansion.
In appositive atmosphere the meeting with Regling
According to an ESM announcement, the meeting of Klaus Regling with Christos Staikouras was conducted in a positive atmosphere.
As mentioned, this is the first official meeting of the two men and the issues discussed included "the current situation in the Greek economy, the country's commitments, the priorities of the government and the challenges and prospects of Greece".
The two men "agreed to continue to have close and constructive cooperation for the good of Greece, its citizens and the further promotion of European integration"./ibna