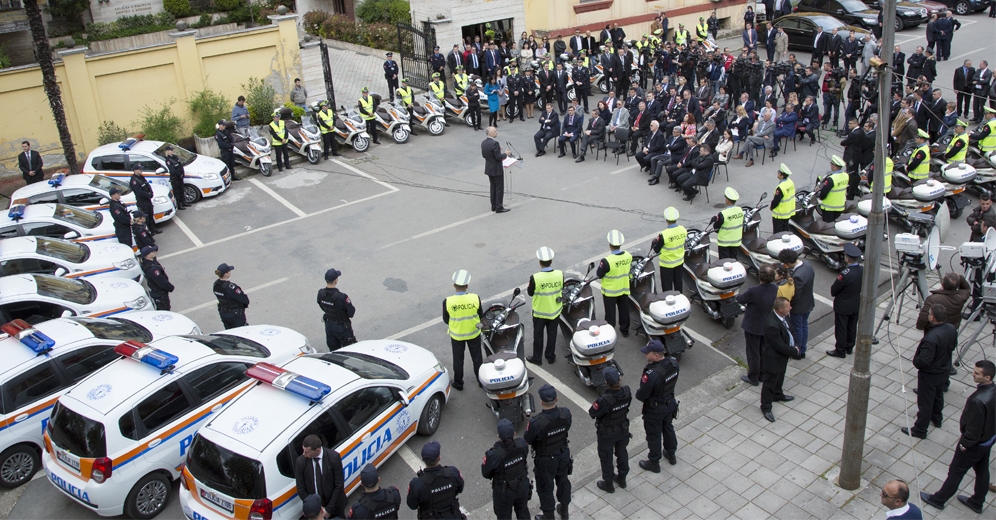 Tirana, April 15, 2014/Independent Balkan News Agency
8 months after he took office as the head of the government, prime minister Edi Rama launches criticism on the current state of the ministry of Interior, blaming the previous government on this.
"I'm sure that not only in Europe, but everywhere in the world we won't find a second case where the ministry of Interior is in this kind of state". Mr. Rama goes further by saying that: "This is the state where we found not only the ministry of Interior as a building, but the entire structure of our interior affairs, of our State Police".
Rama says that 46% of the premises and builds are in poor or very poor conditions.
According to him, 70% of police patrol vehicles and 82% of vehicles used for police transport are in dire conditions. In fact, the majority of police vehicles have been on the road for more than 15 years.
Communication and information system of police structures is also old. "We see police officers who are not equipped with a radio and a police system which is not yet equipped with computers", says Mr. Rama.
These declarations were made on Tuesday (15.04) as State Police received 30 new motorbikes for road police and 20 cameras which were installed in the police patrol vehicles to monitor during the whole time the relations between police and citizens (photo). This equipment was donated by the Turkish government.
The prime minister said that this equipment will be used by the police of Tirana. He promised that police in other parts of the country will also have such equipment. /ibna/