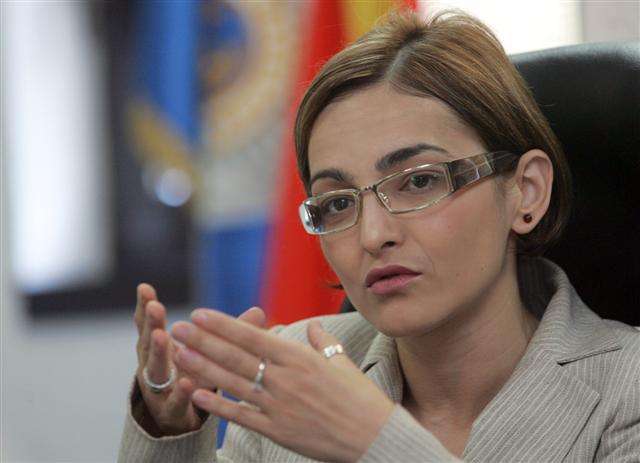 Skopje, February 6, 2013/Balkan Independent News Agency
Minister of Interior, Gordana Jankulovska declared on Thursday that the ministry that she leads is taking the necessary measures for the next presidential elections on April 13 in FYR Macedonia.
Mrs. Jankulovska said that based on the provisions of the Electoral Code, the Ministry of Interior has delivered to the State Election Commission its data which will serve to update the voters' list.
"An Operative Staff has been set up and it must plan and implement all activities in the framework of the elections, which will be divided into three phases, consisting of the preelectoral period, election day and the post election period", said the minister of interior.
She warned that regional staffs will be set up and their task is to identify developments on field during the preelectoral period, to exchange information with the Republican Staff and to undertake adequate measures.
According to her, the security division has also been set up and this division will be trained by "Idrizova" training center with the scope of preparing police officers who will be in charge of the security of presidential candidates. /ibna/