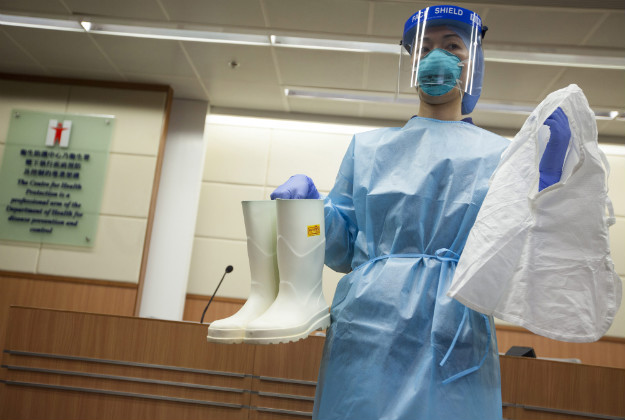 By Marija Avramovic – Zagreb
Crisis Staff of the Ministry of Health announced today that there is no danger of the spread of Ebola in Croatia and the EU so there is no reason for panic. Staff meeting was convened on suspicion that in Austria appeared the first case of the deadly Ebola infection, reported the Croatian Radio Television (HRT).
"The surveillance at border crossings will be increased, despite the fact that the 18 people who are under supervision do not exhibit any symptoms of the illness", Crisis Staff noted.
The ministry announced last week that the risk of infection with Ebola virus of hemorrhagic fever is extremely low in Croatia and that there were no reports of infection with the disease so far.
Nevertheless, increased surveillance is carried out in accordance with the recommendations of the World Health Organization and the European Commission since the second half of April, due to the outbreak of the Ebola – hemorrhagic fever in Sierra Leone, Liberia, Mali, Guinea and Nigeria.
Border police in Zadar today has been sent on a three-week preventive surveillance for Ebola virus of a 38 year old man who returned from temporary work in Nigeria.
"Given the fact that the risk was negligible, he will be on the lower level of control, which means that he will be monitoring his own health for three weeks, and if  after that he gets the symptoms of an infectious disease, then he must check in with the epidemiologist after which proper measures will be taken. And if the whole time in three weeks he's healthy, then his health surveillance ends", the epidemiologist for Zadar Institute of Public Health Doctor Ivan Stipanov explained.
Ebola and the flu have very similar symptoms, but as the flu does not exist this time of the year, it is easy to suspect it is Ebola, if the affected person came from countries where it has taken epidemic proportions.
Although the incubation period is three weeks, the infected still cannot infect a healthy person, until the infected himself feels the first symptoms.
"So, he is contagious only after he gets sick. When there are symptoms of the infection, then that person is contagious", emphasized Stipanov.