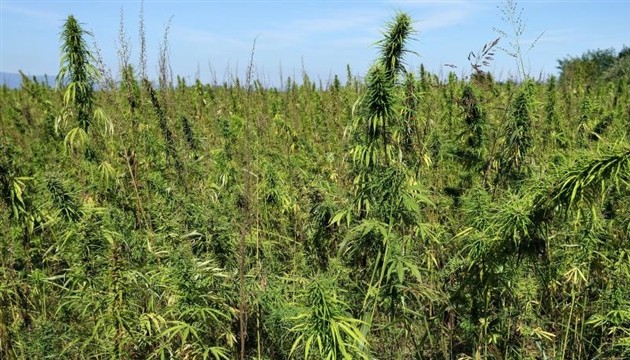 By Marija Avramovic – Zagreb
The Ministry of Health officially confirmed today that it has completed a public hearing on the proposed amendments to the law on combating drug abuse, which will allow the cultivation of hemp for industrial purposes.
The Ministry stated that the Minister of Health Sinisa Varga on Thursday afternoon had misheard the reporter's question and had said that they were not preparing the legalisation of cannabis, believing that the reporter asked him for the legalization of growing Indian and not industrial hemp.
The amendments will allow hemp producers to use the stalks of hemp for industrial purposes, which are now being destroyed because of rigorous legal provisions, even though the concentration of the psychoactive substance tetrahydrocannabinol is less than 0.2% in the stems.
Manufacturers have been complaining for a long time that they are losing millions of kuna due to the legal provisions, since the stems can be used as raw material in the making of more than 20 thousand industrial products – from paper, clothing to construction materials and biofuels.
The owner of the largest fields of industrial hemp in Croatia, Josip Plavec welcomed the amendments to the law, since he has been strongly advocating for changes to the regulations.
He said that these innovations would enable further expansion of the production, which is increasingly drawing the interest of farmers.
Plavec, who has been producing hemp since 2012, said that the area planted with hemp increased from 200 acres, a few years ago, to 650 acres.
If the law ought to change before the next sowing, Plavec estimated that next year the area under hemp could reach 2 thousand acres.
President of the Sustainable Development of Croatia party (OraH), Mirela Holy, who is one of the backers of the liberalisation of cannabis use, welcomed the announcement of the changes to the law that would allow the cultivation of hemp for industrial purposes, and noted that ORaH advocates the legalisation of cannabis as well, particularly for medicinal purposes.