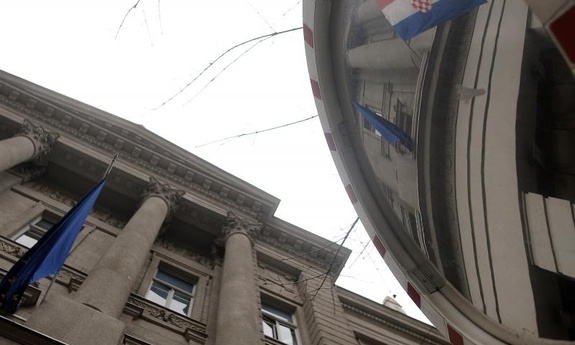 Zagreb, December 9, 2014 / Independent Balkan News Agency
By Marija Avramovic
The ministry of Finance incurred a debt of 3.25 billion kuna (423 million euro) on Monday by issuing the second tranche of bonds with maturity on 2018 and with an average yield of 3.64%.
With this tranche, in July 2018 there will be a total of 6 billion kuna of public debt only by this single bond, which has earned the title of the largest bond per emission.
Finance Minister Boris Lalovac announced that by the end of this year the government would issue bonds on the domestic market worth 3 billion kuna, while early next year Croatia would go into the foreign bond market.
For today the ministry disclosed the auction of a total of about 1.3 billion kuna of treasury bills.
At the start of 2015 is expected the issuing of bonds worth about one billion euros, but is also possible there will be an additional debt.
"At the end of next year the Government will be doing temporar financing, and it will be seen whether in June or July, depending on the situation on the international market, we'll go to the pre-financing for the first three months of 2016", Lalovac said.
The last time Croatia went out on the international bond market  was in May this year and it raised EUR 1.25 billion with a bond issued with a maturity on 2022 and yield slightly higher than 4%.
According to forecasts of the Ministry of Finance, the public debt by the end of the year will reach 268.5 billion kuna.
In the period from 2010 to 2013, consolidated general government debt on average grew by 27-29 billion kuna each year, and Zoran Milanovic's government in just three years has increased the public debt to 70 billion kuna.