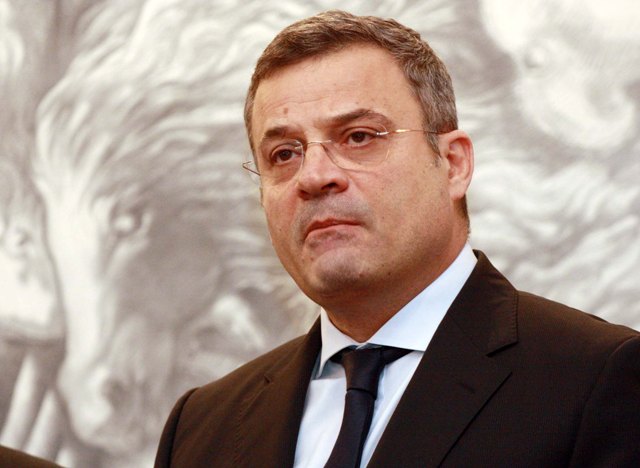 Tirana, May 31, 2013
The relief from duty of three generals, Sander Lleshi, Dhori Spillari and Abaz Lleshi has forced the Ministry of Defense to issue an official reaction in order to turn down their claims.
According to the Ministry of Defense, their claims for lack of legal reference are groundless, explaining that the legal framework of the ministry and Presidency for grades was applied when action was taken to relieve the three generals.
"The claim of one of the generals for discrimination based on religion is unacceptable, and even absurd, because Armed Forces are laic. The use of this argument is groundless. With the introduction of the decrees of the President of the Republic, the General Chief of Staff has personally communicated with each of the generals. The Ministry of Defense has also proposed the holding of a ceremony for their departure, but which was refused by them. The Ministry of Defense has praised the work of the generals", declared the representative of the Ministry of Defense.
The spokeswoman of the MoD said that the Ministry of Defense has focused its work on the pride of the military men and hasn't spared medals for them.
Earlier, generals Sander Lleshi, Dhori Spirollari and Abaz Lleshi delivered a press conference where they said that, "the decrees have been announced later than the deadline which is sanctioned by the law".
General Abaz Lleshi has demanded to the head of state to declare which article he based his decision on to relieve them from duty. "Armed Forces carry out an important work. The decrees of the president are against the law and have been sent through the mail. The president has ignored the law because the decrees have been announced later than the legal deadline. Silence is not in the interest of anyone. Those who have done this must offer an explanation. We call upon the president to cite the article upon which he based our relief from duty".
The President's official webpage states that the President of Republic, Bujar Nishani has decreed the relief from duty of the three generals of the Armed Forces and the three decrees date on May 21, 2013. /ibna/