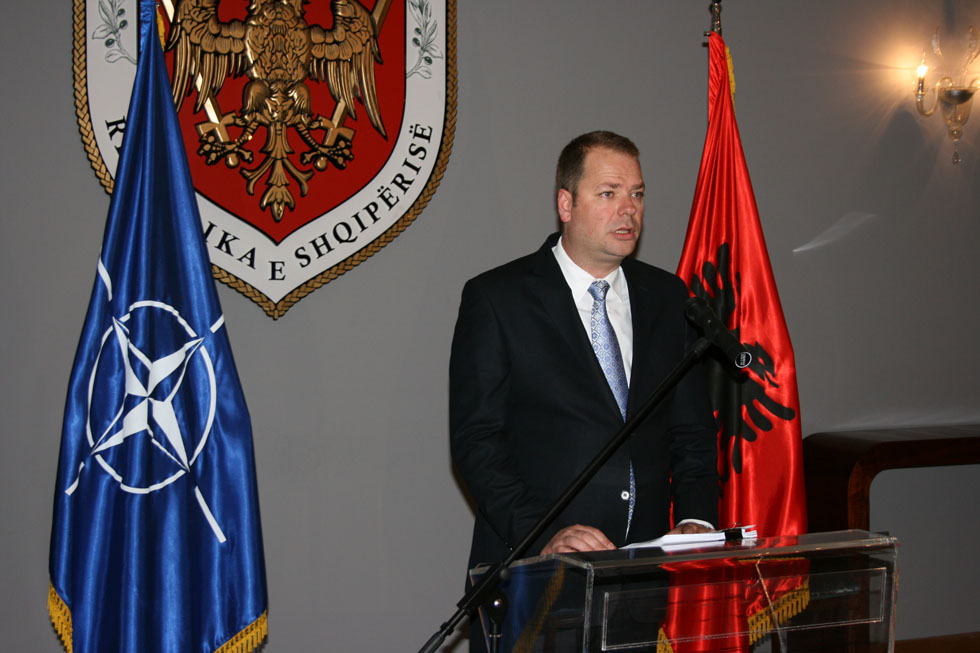 Tirana, 15 April 2013
The Secretary General of the Ministry of Defense, Edvin Kulluri, gave a statement to the media stating that the Republic of Albania has not violated any international embargo.
"Ministry of Defense facing the rebirth campaign of defamations against this institution and the state is obliged to respond to the absurd claims raised by MPs of the opposition regarding the violation of the embargo on Libya", – Mr. Kulluri said.
The contract in question for the export of ammunition was carried out with a friendly country and its Armed Forces, which according to the panel of experts of the UN Security Council are the legal owner and end-user. The Ministry of Defense owns all the legal information, which is also available to the panel of experts of the United Nations.
In other words, for Albania there is no violation of the embargo.
The United Nations has launched an investigation regarding the amount of 800,000 12.7 mm cartridge, which were found in other destinations.
According to the panel of experts, this amount of ammunition has supported the anti-Ghadafi rebel forces.
"Referring to this document (which can be found online), you can clearly distinguish two disinformation elements at the opposition's statements: firstly, that Albania has not violated any international embargo", Mr.Kulluri said.
"Secondly, we restate that this ammunition has not gone to Ghadafi regime, but to the anti-regime forces. For this reason, we cannot understand the high sensitivity of the Socialist Party to its old ally, Colonel Muhamer Ghadafi, as the chosen one, for this time, to sustain the defamatory campaign of this political force against the Albanian state", Mr. Kulluri added.