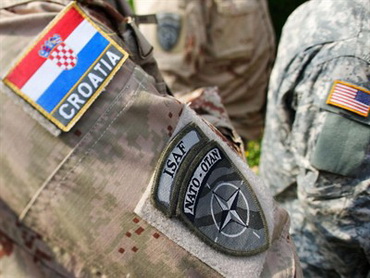 By Marija Avramovic – Zagreb
Croatian Ministry of Defence (MOD) issued today a draft proposal for a long-term plan for the development of the Croatian Armed Forces (DPR), for the period 2015-2024, opening a public hearing of the interested public with this move.
After the DPR, which was founded in 2005 had already in 2007 collapsed for financial reasons, the Ministry of Defence has now decided to be apply primarily a financial approach.
The defence planning processes, within which the DPR was drafted, is being slowly and  methodologically aligned, with the defence planning programme of NATO, and covers all the needs and requirements of defence in implementing the missions and tasks of the Armed Forces.
DPR has been done under the assumption of keeping current spending on defence until 2017, and then with a slight continuous growth until 2024.
But the current DPR does not propose a final solution to the issue of air monitoring or fighter jets, but only says that by the end of 2016 it must be decided whether to give up the fighter jets or not, and if the decision is their retention, by 2019 it should be decided which type of aircraft will be bought.
Therefore, the ministry made ​​three separate budget projections from 2019. The first case would be giving up on aviation, the second would be multinational air surveillance and the third scenario would be self-financing acquisition of the aircrafts.
Regarding the restructuring of the Armed Forces, according to DPR, the goal is by 2017 to have a total of 15 thousand soldiers and 400 cadets.
MOD will fund from its budget a total of 200 troops to NATO missions or the UN, while the larger force would be funded from other budget resources.
By publishing this draft, MOD seeks to include a wider, especially the professional public, into the debate on the future development of the Armed Forces in the spirit of transparency and openness in presenting the ways in which the Armed Forces fulfill their social role, said MOD in its statement.