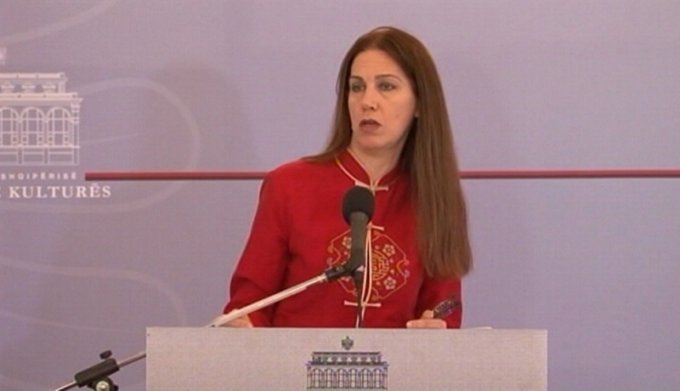 Tirana, December 20, 2013/ Balkan Independent News Agency
Ministry of Culture in Albania has decided to allocate 10% of its 2014 budget in support of cultural services with the countries of the Balkan Region. Minister of Culture, Mirela Kumbaro (photo), says that this fund will support incentives that promote Albanian art outside Albania.
"This fund will also support incentives that promote artistic life in Albania by confronting the best foreign art and critique. These incentives may be launched by the Ministry of Culture, or from outside of it", says Mrs. Kumbaro.
She adds that this fund will act in synergy with other cultural regional and international partners.
This ministry has decided to coordinate the artistic calendar with Kosovo.
Speaking on the allocation of funds for next year, Mrs. Kumbaro also mentions other projects.
"For the first time, we have set up a new planning scheme for the allocation of funds, suitable in realizing strategic objectives for quality art, to encourage creativity, education through art and growth of audience", said Mrs. Kumbaro.
The minister also announced that as of next year, the International Literary Festival of Tirana will take place. "This event will include a number of foreign and domestic writers along with translators and collaborators, who will contribute in realizing one of the most ambitious projects of the Ministry of Culture, relating to events of an international nature", said Mrs. Kumbaro.
For 2014, the Albanian government has allocated for the Ministry of Culture around 15 million USD or 2 million USD more than last year, with an increase of 15,5%. But, this ministry has inherited debts amounting to 1.5 million Euros, which it has started to pay.
The 2014 budget of the Ministry of Culture represents 0,56% of the government budget and 0,33% of the total budget of the Albanian state. Around 60% goes for wages. /ibna/