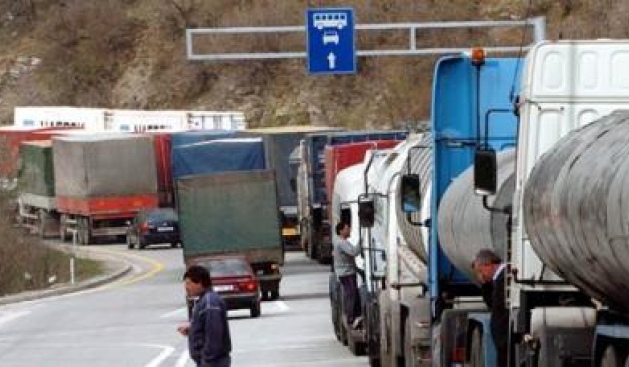 Pristina, September 10, 2013
Ministry of Commerce and Industry has informed the citizens of the Republic of Kosovo that the border crossing point between Kosovo and FYROM is blocked. This ministry has advised the citizens that unless for emergency cases, to avoid visits to FYR Macedonia. According to the ministry, this decision remains in force until the lifting of commercial restrictions by FYROM.
"The measures taken for the blockade of the import of products coming from FYROM are still in power until authorities of FYROM decide to lift all trade restrictions and to allow free movement of the people toward the Republic of Kosovo", states the press release of the Ministry of Commerce.
Currently, the border is closed for all cars, while the crossing of pedestrians is done without any obstacles on both sides of the border. The situation is quiet and stable.
"Government of Kosovo remains committed to solve the trade issues and free movement of citizens with FYR Macedonia as soon as possible", states the press release of the ministry. /ibna/