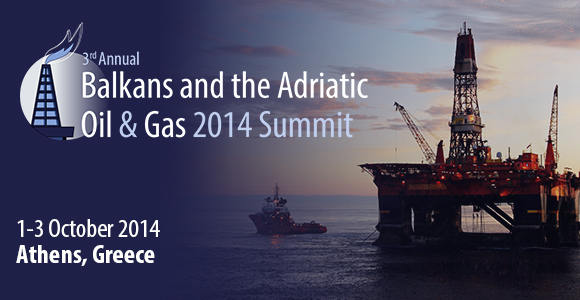 Recent announcements have shown to the public that the Governments of Croatia, Albania, Greece and Montenegro are determined to properly exploit their resources by launching new licensing rounds and inviting more international players to explore their land and waters for oil and gas.
Oil companies that have a successful track record of E&P activities in the area such as Energean Oil & Gas, have been given more permits, whilst offers of other international oil companies have also been welcomed, with Enel's bid for three exploration rights in the Ionian Sea having been accepted by the Greek Ministry of Energy.
The offshore licensing round of Western Greece;the "Greece Mega Project", will be officially announced on 1st July 2014 by the Minister of Energy, Yannis Maniatis and a delegation of Governmental Officials in London.
Croatia also has an open licensing round currently,offering 29 offshore Adriatic blocks; oil companies have until November 3rd to prepare their documents. Montenegro recently closed its first offshore licensing round on 15th May and has received bids from three different groups from US, Austrian, Italian, Russian, British, and Greek companies.
The Ministry of Energy and Industry of Albania has launched an open door licensing round for 12 onshore blocks and 1 offshore block, with the new regulations for the whole upstream sector expected in the upcoming months.
The 3rd Balkans and the Adriatic Oil & Gas Summit that will take place on 1st to 3rd October at the Hotel Grande Bretagne in Athens will host a senior level delegation from the Ministry of Economy of Croatia, the Ministry of Energy and Industry of Albania, the Ministry of Economy of Montenegro and the Ministry of Environment, Energy & Climate Change of Greece.
The senior level Governmental Officials will be present to meet parties interested in the concessions and will contribute with updates on the licensing and bidding rounds.
More information about the Summit is available on the website: www.balkanssummit.com.